Making a AAA game takes a long time. Years in-fact, but the original vision of what that game would be isn't necessarily the one that is carried through to the release day. Take the case of Evolve, where today we have hunters with specific roles, locked equipment and some varied monster designs. That wasn't always the case though, as a number of GIFs from the developers have shown.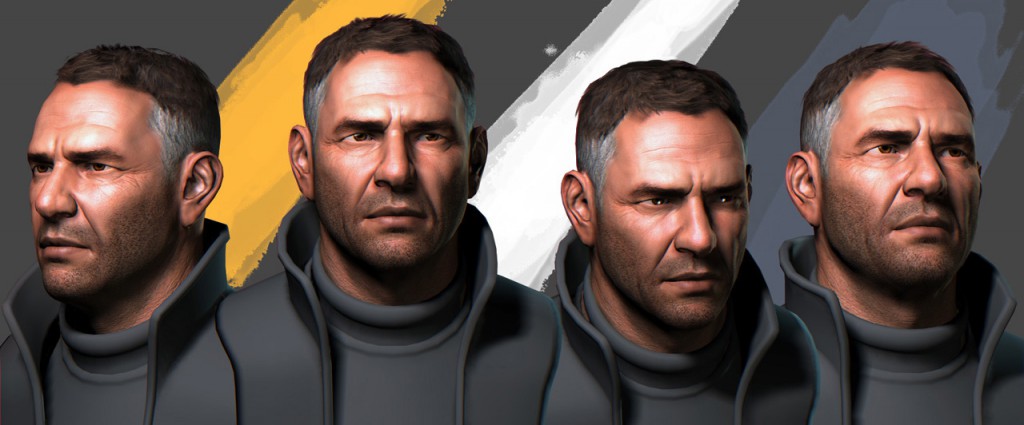 Early versions of Cabot's face 
For example, take a lo0k at this early version of the first hunters ever created: Abe, Caira, Parnell and Cabot. At this stage in development that could take any gear the player wanted, with no restrictions whatsoever.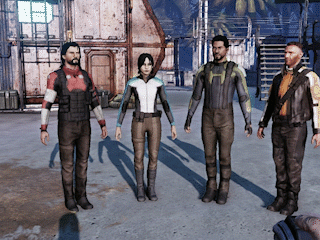 Spotters, one of the little indigenous species of planet Shear, are still present in the main game, but they no longer set off sound spikes, as that caused a lot of confusion for hunters and made it far too easy for the monster if it lucked out and they set one off at the opposite end of the map.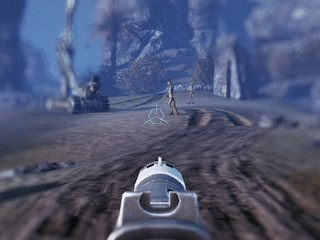 The monster that would eventually become Goliath was called Scorpid and he had modular claws that would let him perform a variety of tasks, including cutting down trees.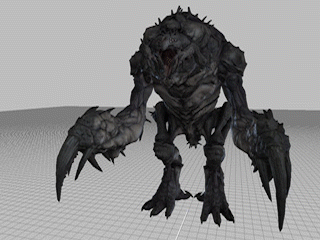 By this stage in development, Turtle Rock had put a big focus on making environments look busier and more foreboding. Earlier versions of the game took place in bright daylight, with much more colour. Part of me hopes they figure out a way to make the environment that bright on some maps, as one drawback of them all being dark is a lot of them have those grey, green and brown tones that became so familiar last-generation.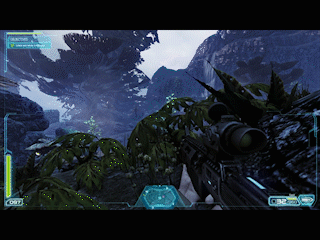 Equipment choice used to take place on the ride down to the planet, in little Gondolas on the side of the drop ship.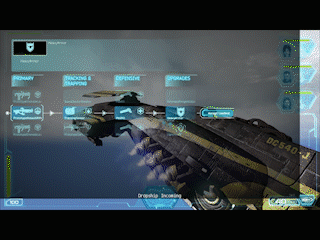 Here's Scorpid in action in-game, beginning to look a little more like his Grandson the Goliath.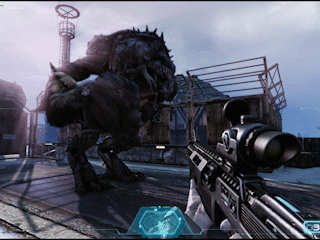 First person wasn't always mandatory for hunters. I'm glad they changed that.
If you'd like to see more from the Evolve development history, there's loads of information, images and design documents in this development thread.
Discuss on our Facebook page, HERE.
KitGuru Says: Scorpid had some interesting ideas with him. What are some of the types of monsters you guys would like to see come after Behemoth?