Dumb question really. I should have just posted the download link and waited for the applause to roll in. Of course you should probably also send some praise via the developer's way too, since they're now the first person to give us the ability to throw pokeballs with our real hands and command our Pokemon with voice commands. You know, like we pretend to do when no one else is around.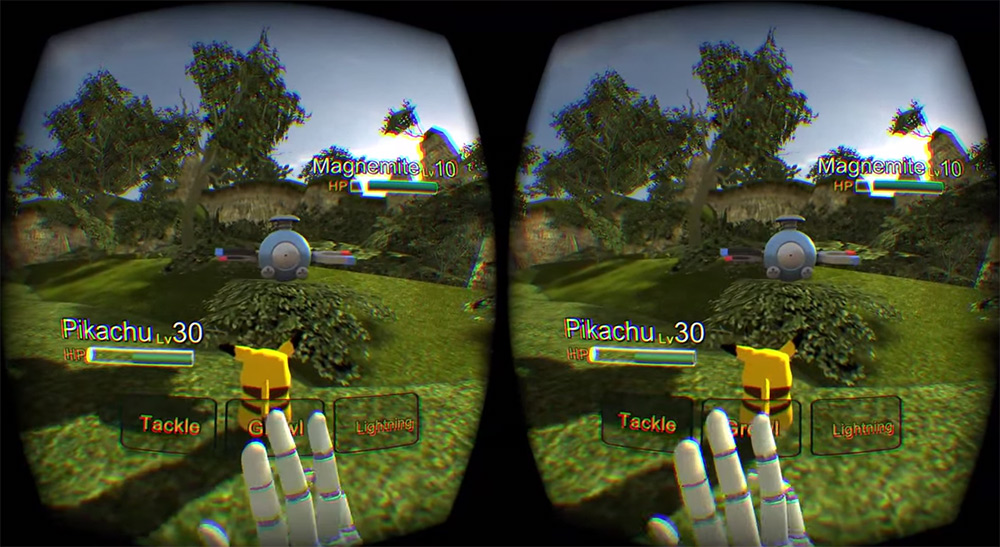 The only downside to this awesome looking experience, is not many people will actually be able to play it properly. On top of needing an Oculus Rift DK2 headset for the virtual reality aspect, you'll also need a Leap Motion controller to give you the hand function; making this game only playable by a niche few. If you do want to download it though, you can do so here.
Audio commands are a little easier, since they only require a headset and the Voice Attack software.

[yframe url='http://www.youtube.com/watch?v=ybHzx-vetNg']
Still it's interesting to dream of what a future Pokemon game like this could be like. As long as Nintendo doesn't shut it down to 'protect' its IP.
Discuss on our Facebook page, HERE.
KitGuru Says: What would you guys like to see in a VR pokemon? Would you want it to be a remake of a classic Pokemon title, or would you want a brand new experience?