Sony Corp. on Thursday said it would implement additional reform measures to return its TV business to profitability. The company said it would shift its focus on high-margin premium-class TV-sets, including those with 4K resolution and will continue to cut-down its costs. The latter will effect in optimizations, outsourcing and lay-offs. Finally, the company will spin-off the TV division and will manage it as a subsidiary in a bid to make it fully accountable for its operations and its execs some more freedom.
The main part of Sony's plan is to shift its product mix and focus on increasing the proportion of sales from premium models in the fiscal year 2014 (begins on the 1st of April, 2014). The company plans to reinforce its leading position in the 4K market by strengthening its product lineup while also bolstering its full-HD models (which are now sometimes referred to as 2K TVs) with wide color range and image-enhancing technologies. At present, Sony is the No. 1 supplier of TVs with 3840*2160 (4K) screen resolution. In emerging markets, the company intends to harness its market expansion by developing and launching models tailored to specific local requirements.
Sony will also speed up and widen its on-going cost reduction and operational improvement measures, focusing attention across all functions relevant to the TV business, including manufacturing, sales, and headquarters/indirect functions. Sony intends to identify focused product categories for each specific country and region, rationalize support functions, and proactively implement outsourcing and other efficiency measures with the objective of achieving total cost reductions of approximately 20% in two years from now. The company will also go on with the further optimisation of manufacturing and other operations.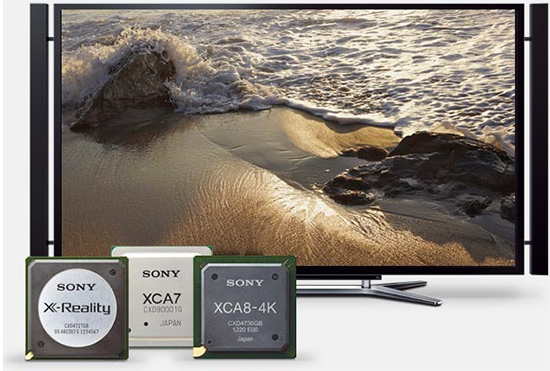 Additionally, to help make over this business into a more effective and dynamic organization, optimised in size and structure for today's competitive business environment and fully accountable for its operations, Sony has decided to split out the TV business and operate it as a wholly-owned subsidiary. The targeted timeframe for this transition is July 2014. By implementing these measures, Sony is aiming to further enhance its TV business' profit structure and return the business to profitability during the fiscal 2014.
KitGuru Says: While reorganizations, optimizations and outsourcing often positively influence the balance sheet, sometimes they affect ongoing projects, R&D operations and quality. Hopefully, Sony will be able to keep up with improving its TVs and will maintain its level of quality going forward.