Rambus and Cisco this week announced that the former's Cryptography Research division has licensed select security-related technologies to Cisco Systems. The agreement allows the latter to integrate certain security technologies into Cisco products to provide protection against unauthorized access and mitigate security threats.
Given the fact that it is unknown which technologies Cisco licensed from Rambus, it is unclear whether the company will gain certain exclusive capabilities that will transform its routers, modems and other network equipment into more competitive devices. Given the fact that Rambus usually licenses standard-essential patents, it is possible that Cisco just paid Rambus in a bid to avoid potential litigation.
Rambus acquired Cryptography Research for around $342 million in 2011 with the aim to license its technologies to third parties. Among other customers of Cryptography Research are Atmel, Infineon, Microsoft, NXP, Raytheon, Renesas, Samsung, STMicroelectronics, Toshiba, and Visa.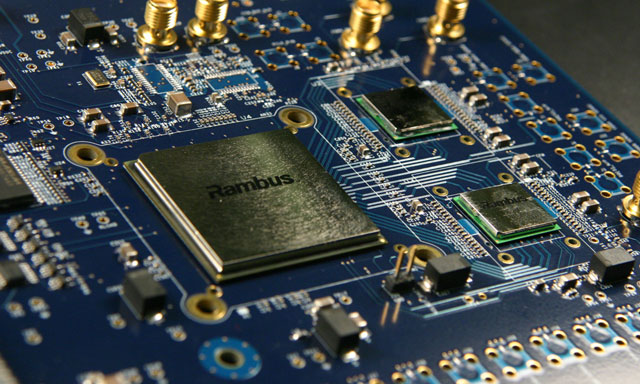 One of the key technologies licensed by Cryptography Research are counter-measures against differential power analysis (DPA) attacks. DPA attacks involve monitoring the fluctuating electrical power consumption of a target device and then using advanced statistical methods to derive cryptographic keys and other secrets. With CRI's DPA countermeasures, electronic systems and security devices, such as smart cards, are protected from DPA attacks.
In addition, CRI offers anti-piracy and anti-counterfeiting solutions including CryptoFirewall technology, a separate, on-chip, hardware-based security block that protects cryptographic keys and computations from attack.
Discuss on our Facebook page, HERE.
KitGuru Says: Since Cisco and Rambus revealed no details regarding the agreement, we do not know whether Rambus decided to start collecting money from makers of network equipment, just like it collects royalties from DRAM manufacturers, or Cisco will actually get certain advanced technologies from Rambus. We will probably find out in the coming months…