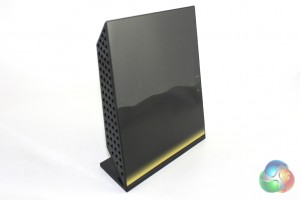 It is clear that Netgear have tried to make the R6300 as attractive as possible.  It features a built in stand, meaning that it can only really be orientated vertically.  This may not be ideal for some users who may prefer a low profile or wall-mountable design however.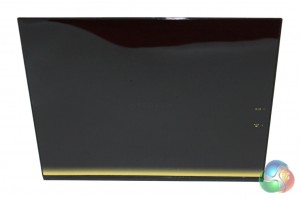 The front panel of the router consists of a vast expanse of gloss black plastic with a gold border along the bottom edge – with an illuminated NETGEAR logo in the centre when powered on.  This looks quite attractive, although the light could be a bit annoying if you are planning to put it in a bedroom.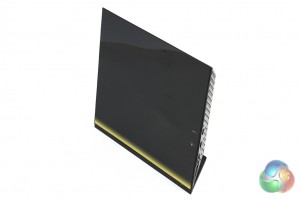 The router is very thin indeed and doesn't take much space at all.  This makes it ideal for those users who are space restricted.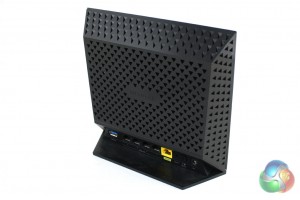 Turning the router around reveals the attractively designed back panel which features stylised triangular shaped vent holes.  These, combined with the angular design of the back panel make it very attractive indeed.  While the gloss plastic looks great, matte plastic would be a more practical proposition.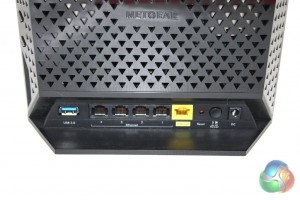 There are a generous array of connections on the rear of the router.  From left to right we find a USB3.0 port, four RJ-45 jacks to connect your devices, a further RJ-45 jack to connect the router to a modem, reset and power buttons and the DC-in jack.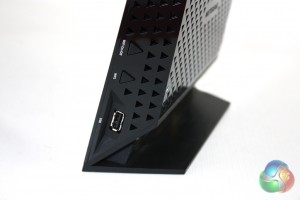 Moving round to the right side of the router, we find an additional USB2.0 port alongside WPS and Wi-Fi on/off buttons.