When you first plug the primary Lyra into your broadband and a desktop, the latter automatically loads a browser window with a setup wizard.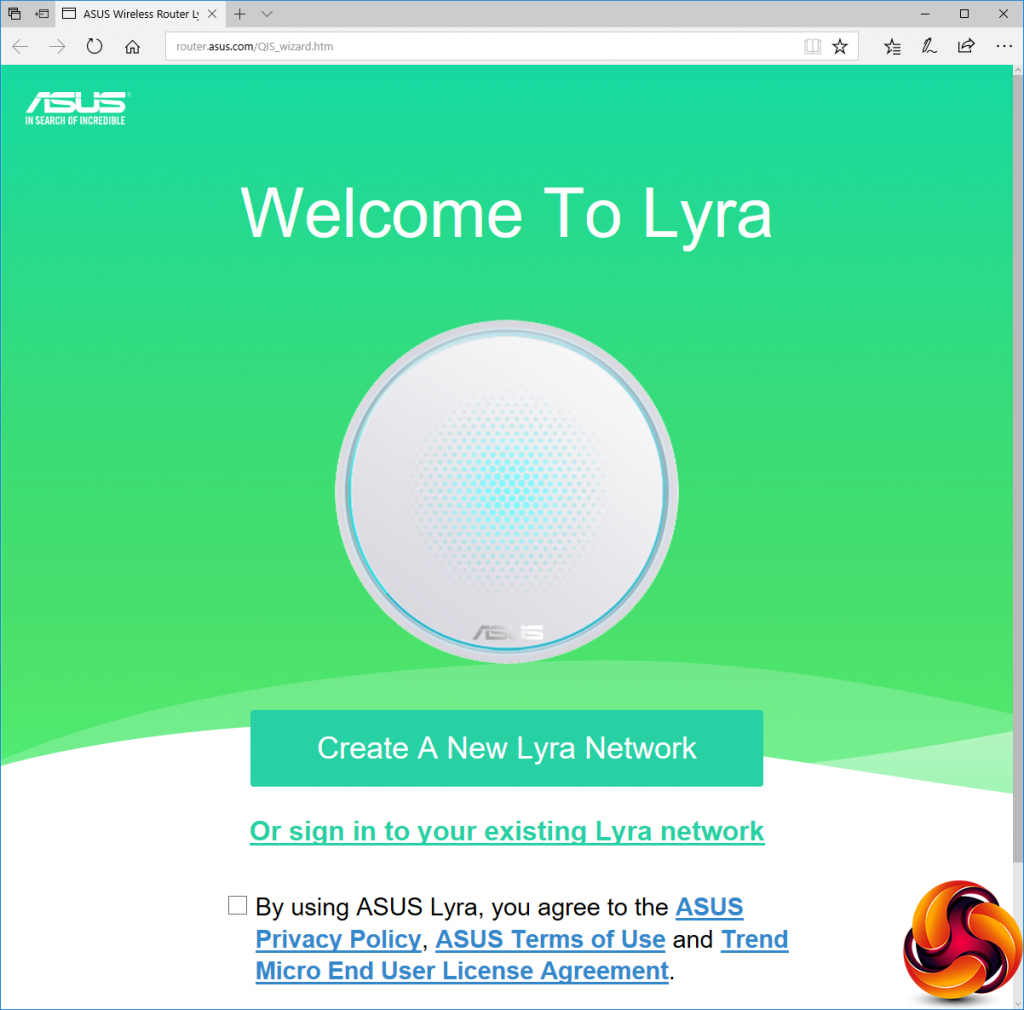 The first page of the wizard is just a welcome screen with license agreement checkbox. You can use this to log into the management interface, but first you will want to set up your mesh WiFi system.

Past the initial screen you're immediately asked to provide a new admin login name and password – so the defaults on the base of the unit won't be very helpful. You then select what type of broadband connection you're using, with a comprehensive range to choose from.
Next, you get to choose your SSID and security password – again, negating the defaults on the base of the unit. After that, the primary unit will be ready to go.
The next two screens in the wizard guide you through connecting each of the other two satellite units to the mesh.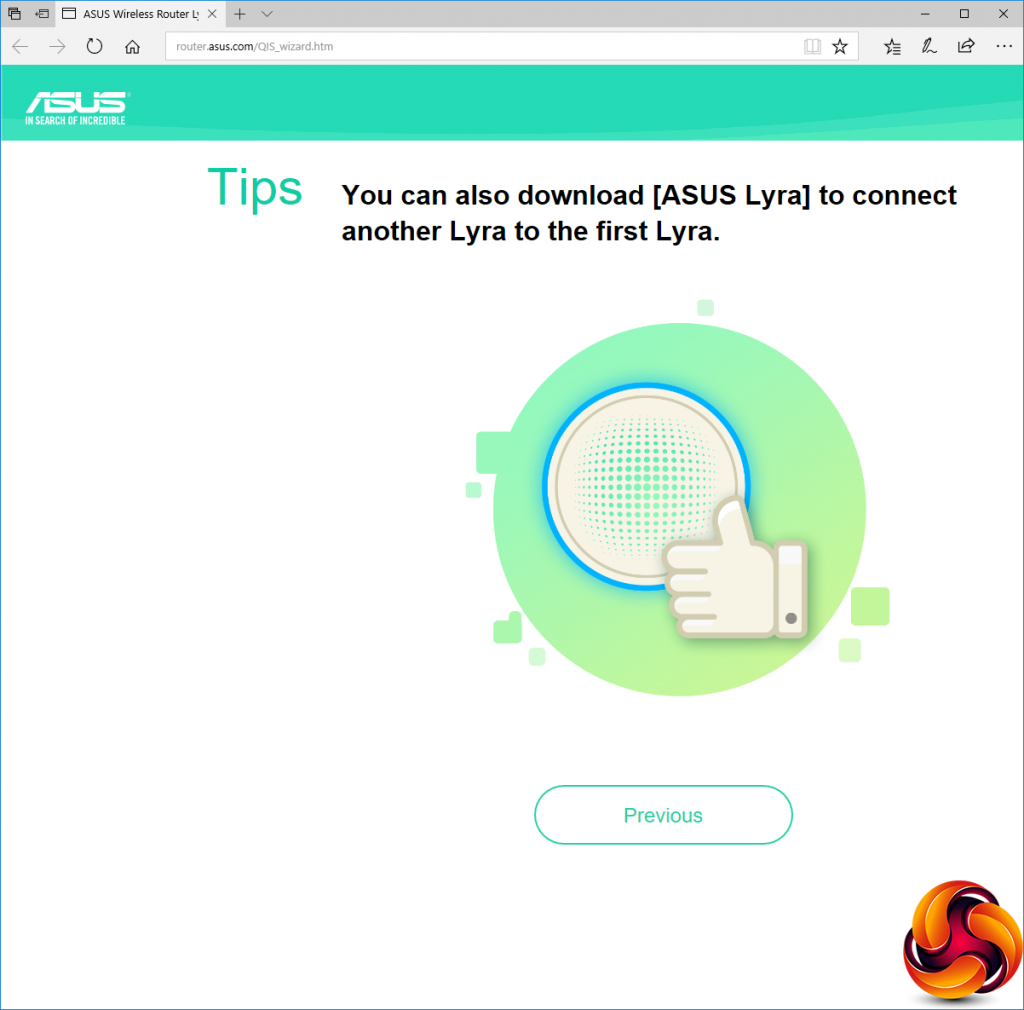 We found the two additional units connected to the mesh without a hitch, and then our Lyra setup was ready to roll.
Once the mesh is ready, you can go back to the initial screen of the Wizard and sign into the main management interface instead. This takes you to an attractively laid out screen showing basic information about the Lyra configuration.
You can set up a guest WiFi network to segregate visitors from permanent users, and turn this off when you don't have any visitors for added security. There's a simplified firewall system supplied by Trend Micro called AiProtection, which provides resistance to certain types of hacking attack.
The management interface also provides useful analytics about how the various devices on the network are using bandwidth – handy if things seem slow and it turns out someone's downloading huge files for an extended period. You can also watch bandwidth being used in real time via the handy Traffic Analyzer graphs.
The LAN and WAN options offer management options for how your IP addresses behave. You can configure the dynamically assigned DHCP IP address pool, and permanently set some IP addresses to specific MAC addresses. The WAN section includes useful tools like port triggering and port forwarding, so you can serve games hosted on your local network to external users (for example). You can also set up a DMZ, DDNS via a wide variety of popular services including DynDNS and No-IP, plus NAT passthrough for VPN clients.
There are configurations for IPv6, and you can turn on a VPN server, which can operate either via PPTP or OpenVPN. This could be really handy for the security conscious.
Although AiProtection already provides firewall facilities, there are advanced firewall configuration options also available. This includes Denial of Service protection, which strangely is off by default. You can block by URL, keyword, or network service type. There are separate configuration options for IPv6. The Administration section provides sundry utilities such as firmware updating and NTP time server options.
Extensive system logging is available, which will be really handy for debugging issues. The Network Tools section includes Ping, Traceroute, and Nslookup. You can use Wake on LAN to start up systems remotely that have this facility enabled.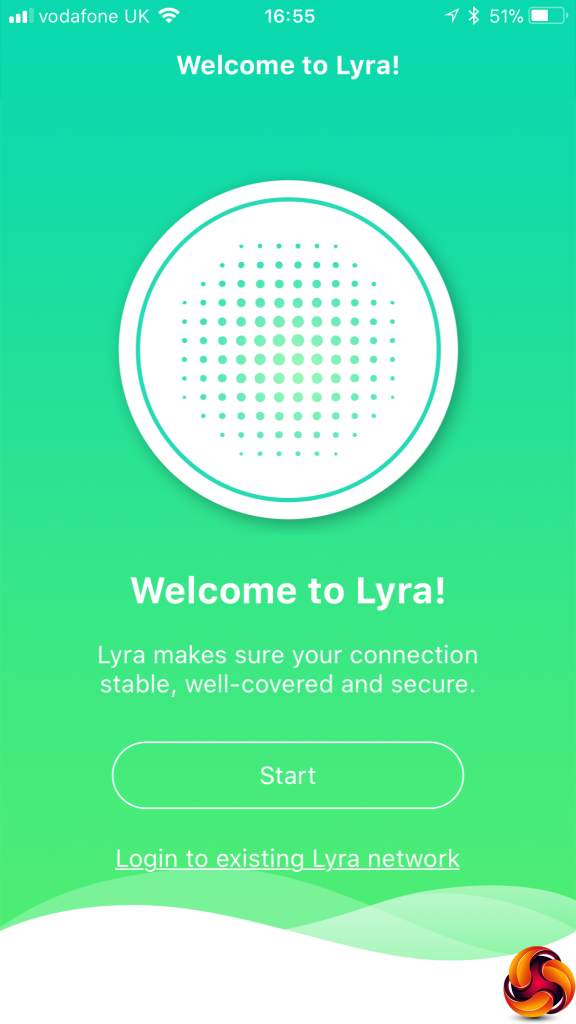 Like any self-respecting mesh WiFi system these days, there's a smartphone app for iOS and Android that will also allow you to set up the mesh and configure various options, although our test iPhone kept getting kicked off the WiFi for some reason.
Overall, the configuration options in the Lyra's Web interface are extremely comprehensive, but with one exception – there aren't any specific parental controls, although you can provide some of these facilities elsewhere. The most significant omission is the ability to restrict specific devices from the network at certain times of day, for example stopping your kids getting online after bed time. It appears these facilities are to be found in the smartphone app, but as we couldn't get this working we can't comment on this.