Google is back as the black sheep of the tech world for many end users this week, after it announced that it would be shuttering, Revolv, a maker of smart-home hubs that Google purchased less than two years ago. But this raises a bigger concern for technology fans, as much like multiplayer games that die when the servers are shut down, cloud connected devices are all but useless without the company behind them.
Google was never particularly interested in Revolv, it just wanted the expertise of the people who developed it to be brought to bear on its Nest platform, which does much the same: letting you control various aspects of your home remotely. So it's perhaps no surprise that it will no longer support the hardware, but that means that those smart hubs people paid over £200 a piece for, are suddenly set to become paperweights.
"We're pouring all our energy into Works with Nest and are incredibly excited about what we're making. Unfortunately, that means we can't allocate resources to Revolv any more and we have to shut down the service. As of 15 May 2016, your Revolv hub and app will no longer work," reads the announcement from the Revolv team (via The Guardian).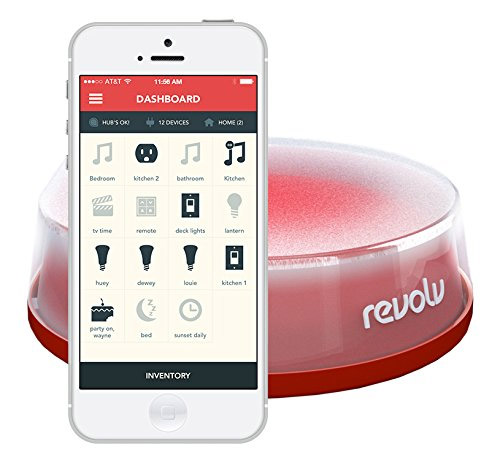 But consumers are not taking it quite so lightly, because it is far more reaching than Google or Revolve seemed to care about. In the case of one Revolv user, his entire home automation set up which he has spent a lot of money and effort in setting up, will become completely useless:
"On May 15th, my house will stop working. My landscape lighting will stop turning on and off, my security lights will stop reacting to motion, and my home made vacation burglar deterrent will stop working," he said, via Medium.
Although some notification has been given to Revolv users, they still have just over a month to do something about it. Security systems are affected by this move. People's daily lives are affected. And this shows one of the real weaknesses of heavily connected, cloud controlled systems.
Much like online games that rely on dedicated servers managed by the developer or a third party, once that game isn't profitable any more, they can just shut it down and it doesn't matter how much time or money you've put into it, you have no choice but to stop using it.
Discuss on our Facebook page, HERE.
KitGuru Says: This is a crappy move by Google and the Nest team. Would it be that difficult to maintain a basic level of support so that the devices at least run? Better yet, offer a discounted alternative.