Elon Musk and his space faring company, Space X, have announced many different plans and projects over the past couple of years, but one of the most intriguing was the idea to put several hundred miniature satellites into orbit, to create a global, wireless internet network. While often dismissed it as an expensive pipe dream, Space X has now requested permission from the Federal Communications Commission in order to begin testing for such a plan. If all goes well, within a few years Space X could have as many as 4,000 micro-satellites in orbit around the Earth.
These small-scale satellites would be light, but powerful, able to provide coverage for high speed internet to remote regions, as well as back up support for those in busier areas. It could also help provide alternatives for those in commercially restricted areas, or for those that have been deliberately cut off from the outside world, like North Korea and parts of the Middle East.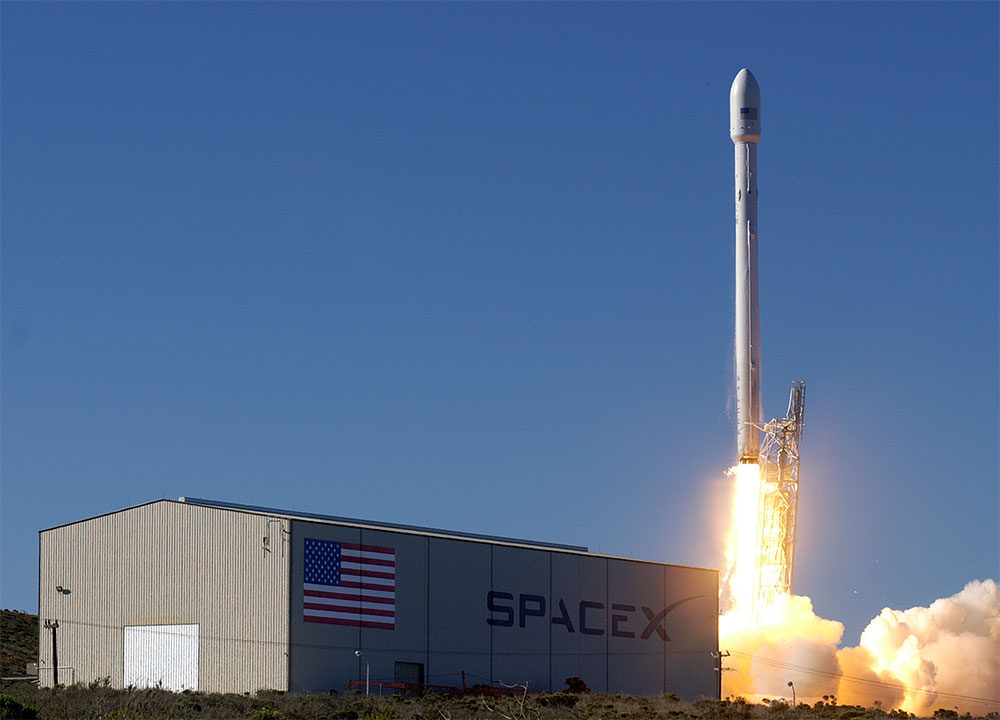 Each Falcon 9 launch could probably take on a few of the miniature satellites for deployment
The FCC has now requested that Space X prove that its satellite antennas would be powerful enough to reach devices on the surface from LEO. If it turns out that they can, early test versions of satellites could tag along on some of the planned launches of Space X's Falcon 9 rockets over the next year, with a full scale network said to be possible by 2020, as per IBTimes.
This isn't the first time a company of Space X's size has considered such a venture. Indeed Bill Gates, Facebook and Google have all talked about the possibility of a satellite network. However it is not a cheap venture, as you have to factor in the cost of building, maintaining and replacing the satellites, as well as the cost of ongoing administration and the initial launches into LEO, which will cost more than $20 million each even if Space X can perfect its first stage booster recovery system.
If Space X does make its plans a reality however, the interesting part will be whether it opens up the network to traditional broadband providers, or enters the ISP game itself. If the latter, it could make some rather powerful and 'connected' enemies.
Discuss on our Facebook page, HERE.
KitGuru Says: Connected. Get it? Broadband providers, connected.