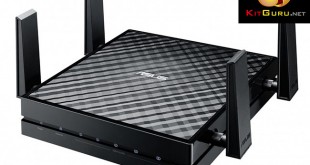 Supporting 4×4 quad-stream 802.11ac speeds, the Asus EA-AC87 is a wireless bridge that's designed to compliment the RT-AC87U router, as one of the few ways to get the fastest possible performance from it. It's capable of more than that, as it also doubles up as an access point, used to improve the performance of any router by adding an additional 5GHz wireless stream.
We've already seen excellent quad-stream 4×4 MIMO 802.11ac performance from the Asus RT-AC87U and Netgear has the Nighthawk X4 R7500, which offers a similar quad-stream 802.11ac set up.
There aren't exactly a lot of devices out there which support quad-stream 802.11ac though, so the Asus EA-AC87 4×4 wireless bridge is of particular interest as it's one way to get those top speeds from your new router.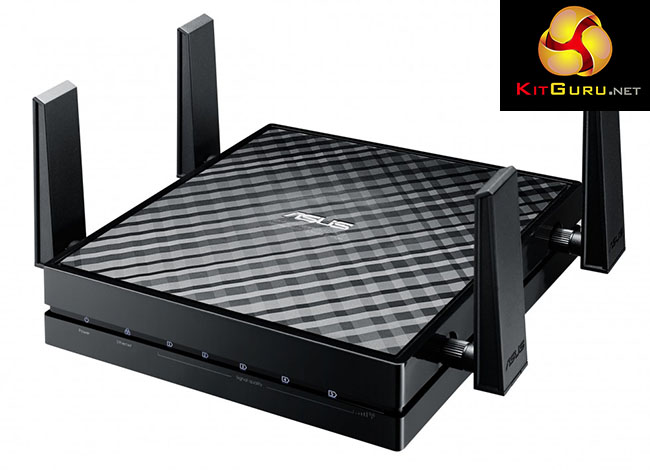 A network bridge is an inherently simple device, designed to extend the range of a wireless signal. If you've ever logged on to a wireless hotspot in a coffee shop or elsewhere, you've used one before.
Usually, they work by cloning the details from the main router's software, including its security password and SSID name. IP addresses are handed out from a pool taken from its DHCP server, with identical port forwarding rules and so on. To the user, the bridge is invisible, since all they ever see is a single wireless network.
They're essential in large buildings that offer site-wide wi-fi, such as hotels and campuses. Likewise, they're one option for improved wireless speeds in homes.
The Asus EA-AC87 works as a wireless bridge for 5GHz 802.11n or 802.11ac networks. With a look that is best described as like a small bug, not unlike one of the robots from games like Supreme Commander or Total Annihilation, it uniquely has four antennas, so it can be used to extend a 4×4 802.11ac signal from a router such as the RT-AC87U. With four wireless streams of 433 Mbps each, the EA-AC87 can handle around 1733 Mbps over 802.11ac.
It also has five ethernet ports on it for connecting wired local clients, effectively acting as a giant ethernet dongle for them.
By flipping a switch at the back, like other wireless bridges, the EA-AC87 can be used as an access point, with a single ethernet cable linking it with a router to improve wireless performance. Again, it's capable of quad-stream 802.11ac speeds in this mode, but with a separate wireless network and SSID.
Asus EA-AC87 features:
World's fastest 5 GHz data rate of 1734 Mbps for smooth 4K video playback and lag-free PC, Xbox One and PlayStation 4 online gaming.
4×4 MIMO design with AiRadar universal beam forming for unrivalled multi-device performance and wireless signal coverage up to 465 m2(around 5,000 ft2).
Media Bridge mode connects any wired device to a wireless network.
Access Point mode upgrades old routers to the latest-generation 5 GHz Wi-Fi.
5 GHz signal-quality indicators.