There's aren't many additions in the box. It contains two short Ethernet cables, a quick-start guide, the usual Asus VIP notice, and the instructions in other languages.
The larger adapter on the left called the PL-N12 has two Ethernet ports, and is intended for remote use while the second smaller adapter called the PL-E41 has just one port, and is meant to be placed near the router.
The larger adapter has four green LEDs – for power status, powerline connectivity, Ethernet, and wifi status. Information is conveyed to the user depending on whether they're flashing, solid or switched off.
Notably, if the power line LED is flashing every 15 seconds, it's in power-saving mode. If the power LED is flashing it's pairing with another device and if the Wi-Fi LED is flashing the PL-N12 is resetting to factory settings.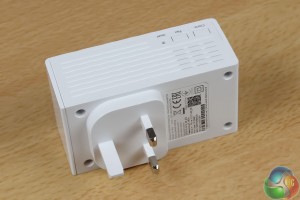 A small sticker underneath the plug shows the wireless SSID and password.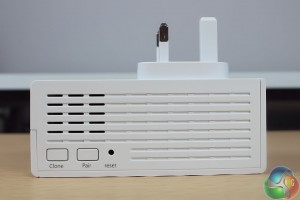 On the side are buttons to pair the two Asus PL-N12 adapters together and create an encrypted connection, as well as a Clone button for WPS connectivity with a router. Plus the ever-useful reset button, accessed by pushing a pin into the hole.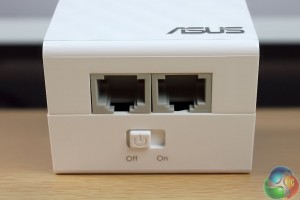 There's also an on-off switch below the Ethernet ports. As should be obvious, having multiple Ethernet ports allows you to extend the network to two wired devices, rather than the single device that was possible with first-generation power line networking hardware.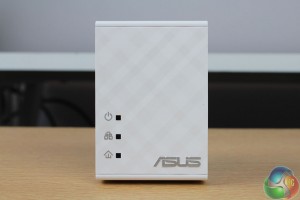 With smaller dimensions, and no internal wifi antennas, there are only three LEDs, rather than four, on the second adapter.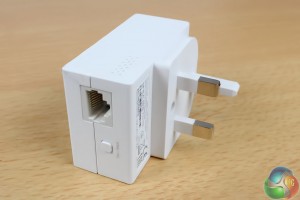 And just a single Ethernet port, with a pair/reset button.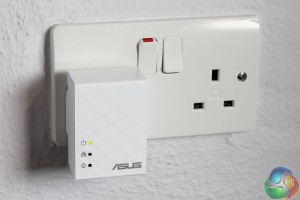 As you can see, the dimensions of both adapters in the Asus PL-N12 WiFi HomePlug AV500 Powerline Adapter kit are small enough to ensure there's no chance of the second wall socket being obscured.