Andreesen Horowitz, the same venture capital firm that invested in Facebook and Twitter and even jumped on board the Oculus VR train just before its buyout by Facebook, has provided £13 million worth of backing to London based developer, Improbable, which is currently working on a framework for huge VR games. The idea behind it is to utilise the power of multiple servers and cloud processing to give players the chance to play MMO scale games, with the same versatility of single player experiences.
Improbable was founded in 2012 by Herman Narula, the son of multi-billionaire construction magnate, Harpinder Singh Narula, along with several friends from Cambridge University. Together they're developing a framework which should allow for the use of distributed computing systems to deliver more in-depth interaction between players on large scale games. A given example is an explosion in one player's game, influencing the structural integrity of another player's world, sending a part of the landscape crashing to the ground.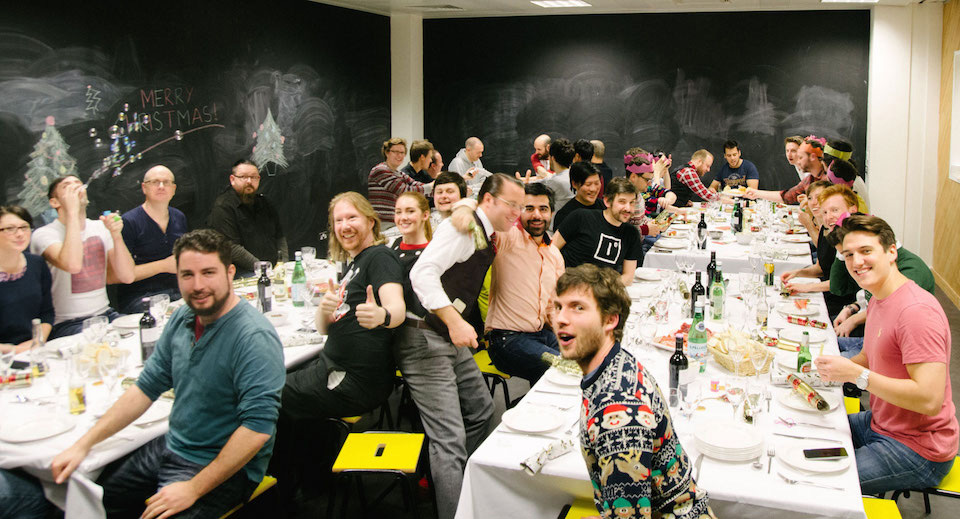 For people already working on something cool, staff there look like they are having way too much fun
"Making simulated worlds of this kind involves many technical challenges," reads the Improbable blog. "One of the hardest ones is distributing a simulation of this scale across thousands of servers in real time.
"You can imagine our approach as a swarm of decentralised, heterogenous workers collaborating together to form a simulation much larger than any single worker can understand. As simulated worlds rapidly evolve, the most efficient distribution of these workers varies, so they need to migrate between physical machines in real time. Additionally, the system must handle potentially huge numbers of users interacting with and updating the simulation simultaneously."
That sort of cause and effect system is rarely in place in games featuring more than a handful of players, but with the system Improbable is building, Narula believes it will be possible. More than anything though, it could bring down the cost of developing huge scale games, meaning that companies other than industry giants might stand a chance of making headway into the still popular MMO genre.
Although the new funding from Andreesen Horowitz is sizeable and values the relatively young startup at around £67 million (via the Guardian), funding hasn't been much of an issue for the company as of yet. Thanks to Hurula's familial connections, he's been able to self-fund the company so far, hiring on over 50 employees from the likes of Facebook, Google, Lionhead, Ubisoft and Crytek.
KitGuru Says: It's understandable why Andreesen Horowitz is investing in Improbable. If it isn't just working on vaporware, it sounds like it's basically making The Seed from Sword Art Online.