Home
/
Tag Archives: amd threadripper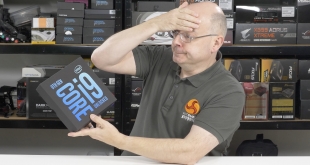 Leo has a very important question to ask everyone today. 'What is Intel worried about?.
Read More »
It's a stunning rig from Chillblast, with impressive water-cooling. But is it worth £7500?!
Read More »
If you missed our Ryzen Threadripper 1950x and 1920x coverage from earlier today then Luke Hill, KitGuru Deputy Editor In Chief put down this thoughts and findings on camera as well for your enjoyment.
Read More »