If you went into a high-street shop with 3,840 laptop specs on display – which combination of technologies would be most likely to attract a KitGuru reader?   That's the question we're asking today. From processor and GPU through to the storage sub system and panel size and technology. This will be the quickest survey we have ever run – with just 6 questions – with the chance to win a RX580 or GTX1060 graphics card.
You need to balance out a lot of things when choosing the perfect gaming laptop.  Larger screens give you more 'monitor real estate', but increase the weight. Top end CPUs can give more performance, but you need to think about price, and heat. Should you pick one large SSD and use NAS/DAS/Cloud for back-up or do you also need a physical drive for all those files?

Asus said "ASUS ROG products are engineered from the ground up to provide gamers with the equipment that they need to win! One of the most important steps in our creation process is understanding what our audience want. Because of this, we have teamed up with KitGuru to find out what YOU would want from a gaming laptop. KitGuru are one of the most respected PC hardware media outlets in the world and we are proud to be working with them."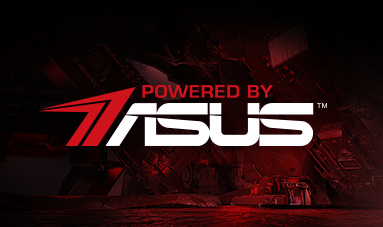 This survey could take you 60 seconds – so we encourage you to give us your feedback!   If you want to enter our prize draw at the same time, then simply fill in the last box on the survey. It's that simple.
Given that our survey is all about choice – you will be able to choose your prize as well.  Will the lucky winner opt for the ultra-rare RX580 or the equally handsome GTX1060?   To start, click here.
We know there is no 1440p and a few other options in the survey but we are working with ASUS to deliver a KitGuru branded laptop later in the year and some configurations are just not available.
EDIT: 3rd August 2017. Due to demand for this option – ASUS just updated us to let us know that they will in fact be able to sell NVIDIA GPUs with Ryzen CPUs by the time that they start producing the 'KitGuru Edition' laptop. I would advise everyone who wanted these options to refill in the questionaire. No one will be banned for entering again.
All entries must reach us by 11:59 PM (UK time) on the 25th of August 2017. Winners will be announced within 7 days of the closing date. All decisions made by KitGuru staff are final. There can only be one entry per reader. This competition is open to everyone. We are not responsible for any customs fees you may encur if you live outside the European Union – but we will ship it anywhere.
KitGuru says: We really appreciate you taking the time to fill this in – good luck if you also choose to enter our prize draw!