Over the last week, we have been running quite the giveaway- putting up a £2,200 speaker from Devialet up for grabs. We received thousands of entries for this competition but today, we are unveiling the winner!
Just to recap for those out of the loop, the prize here was a Devialet Phantom Gold speaker. At £2,200, it is definitely in 'audiophile' territory price-wise but it has the specs to back that up. This speaker uses a new Titanium Tweeter made out of Grade 1 titanium, giving it one of the highest strength-density ratios of all the metallic elements. The speaker is designed to not distort even when cranking the volume all the way up to its limits. According to Devialet, this speaker delivers peak noise levels of 108dB with a frequency range of 14Hz-27kHz.
Beyond that, this speaker delivers 4,500W of power and uses ADH Intelligence. This technology was invented by Devialet to combine the qualities of Analog amplification (Class A) and the power and compactness of the Digital amplification (Class D). Finally, yes, the side panels are plated with 22 carat gold.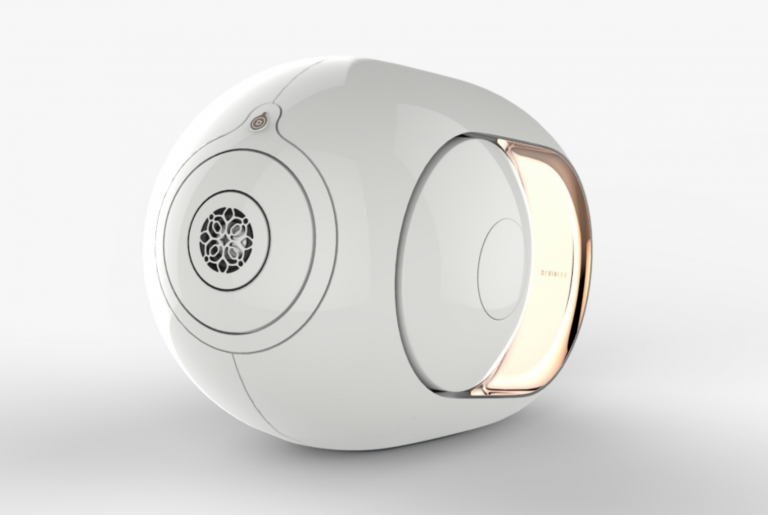 So who are we giving this beast of a speaker to? The winner is… Manuel Lahm from Germany! We hope this serves as a worthy upgrade from your current pair of earbuds.
KitGuru Says: Congrats to Manuel and thanks to all of the readers that entered. If you didn't win this time, then keep an eye out as there will be more opportunities in the future.