Although KitGuru might have competitions of our running during this festive period, we aren't the only ones. Our pals at be quiet! are also giving away a full system, an Oculus Rift VR headset and a bunch of other hardware. You will need keen eyes though, as its Where's Wally? style contest is a difficult one.
be quiet! has hosted a number of interesting competitions over the years, but this one is quite different. To win one of the prizes, you will need to look closely at an image of one of Germany's most impressive buildings – we can't say which, as that's part of the contest – in the image of which, several pieces of hardware have been hidden. If you can find and name them, you'll be in with a chance of winning.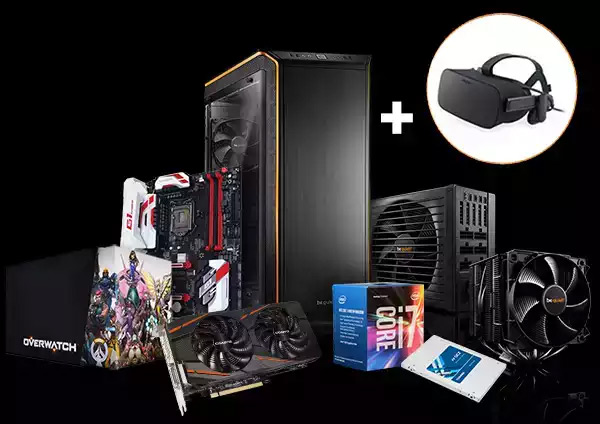 "Of winning what though?" you may cry as I wax on about how to play. There are a number of prizes available for this festive competition. The main prize is an Oculus Rift ready PC, that comes with the headset and all of the internal hardware needed to run it – that includes an Intel i7 CPU, Gigabyte RX 480 GPU, OCZ 512GB SSD and a Collector's Edition of Overwatch.
The runner up prizes aren't bad either though. There are cases, power supplies, coolers and games to be won. You just need to have a keen eye to grab them.
Head over to the be quiet! competition page to take part.
Discuss on our Facebook page, HERE.
KitGuru Says: This is quite an interesting contest. We may have to crib this style as it's a little more interesting than the average question and answers.