Update: This competition is now CLOSED. Thanks to everyone who entered, our two winners are: Matty Tock and Alistair Hardy!
If you missed out this time, then keep an eye out as we have a new giveaway going up every day throughout December. We've already got the next one running, which you can find the details of HERE.
We have reached day 5 on the KitGuru Advent Calendar! Today, we have teamed up with Sapphire to give away not just one, but TWO Sapphire NITRO+ RX 580 Special Edition graphics cards! 
If you are still running older hardware, or need a new GPU to finish off your latest build, then we have you covered. Sapphire has kindly donated two RX 580s for us to give away today. We reviewed the Nitro+ RX 580 a while back, coming away impressed  with the cooling performance and low noise output, so we are confident that the winners will be very happy.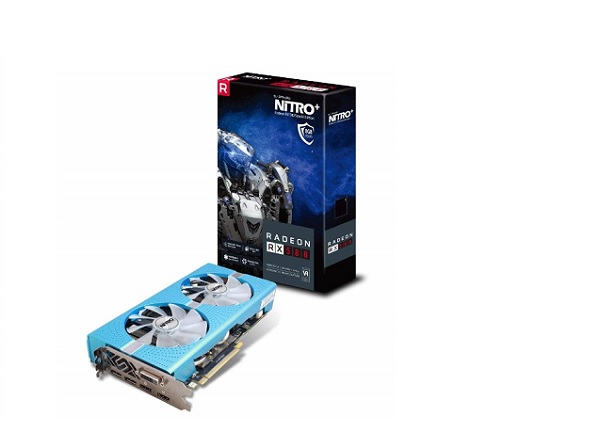 Entering this giveaway is simple, all you need to do is head over to THIS POST on our Facebook page and leave a comment. We plan to have a new discussion topic each day, today we are asking you guys to tell us about your current graphics card- if you have a picture of it, then even better!
Winners will be picked randomly tomorrow morning before we announce the next competition, so get your entries in fast! Also, be sure to send a thank you over to Sapphire on Facebook, the prizes are coming directly from them, so this would not have been possible without their support.
KitGuru Says: We'll see you back here again tomorrow to announce the winners! A big thank you to Sapphire for teaming up with us for day 5 and thanks to all of our KitGuru readers for supporting us throughout 2018!