Update: this competition is now closed and we can announce our three winners… Leon Burakowski, Paul Beginn, and Nikos Spyropoulos! Thanks to all who entered and stay tuned for more competitions coming soon.
We are back with another big competition this month! For June, we are teaming up with KIOXIA to give away THREE 960GB SSDs. We'll be picking three lucky KitGuru readers to get their hands on one of these, so don't miss out.
The SSD we are putting up for grabs is the Kioxia Exceria SATA 960GB. You can expect sequential read/write speeds of 555MB/s and 540MB/s respectively, as well as a maximum random read/write speed of 82,000/88,000 IOPS. Other features of this SSD include BiCS Flash, shock resistant housing, SSD Utility management software and a sleek 2.5-inch, 7mm thick design.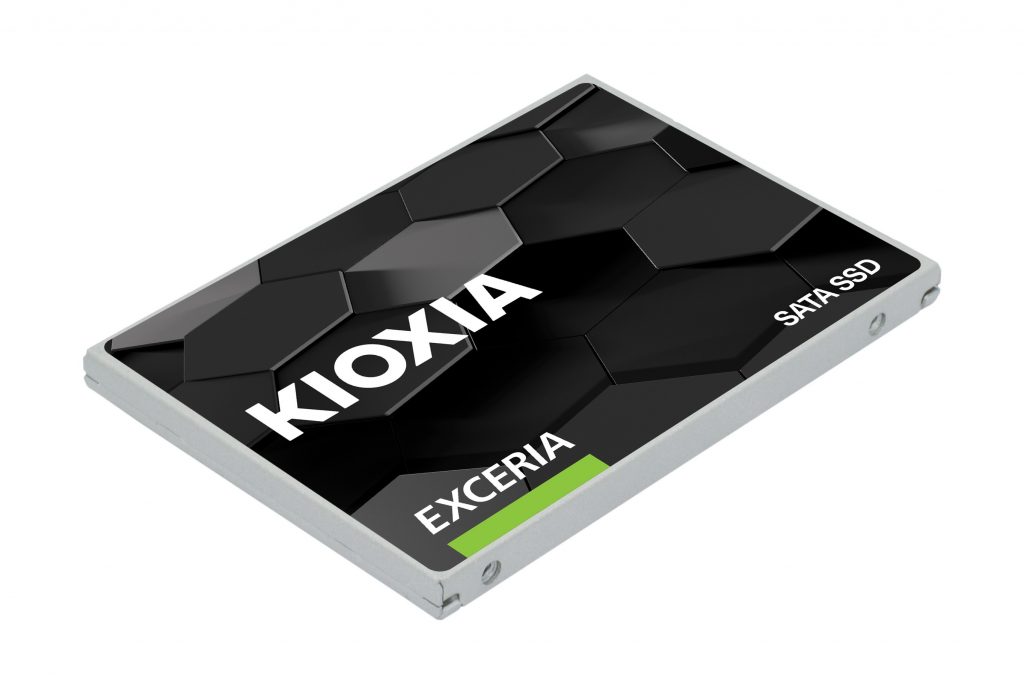 All you have to do to enter this competition is email us at '[email protected]' with the subject line 'I want to win a KIOXIA SSD!'. In the email, please include your answer to the following question: "What does 'Kioxia' mean?". If you have any trouble finding the answer, you can find it, here.
This competition is open to the UK and European Union and will run from the 16th of June until the 30th of June. Three winners will be randomly selected and announced within one week of the competition ending.
Entries must be by email to the specific competition address on this webpage. Entries over social media, private message or emails directly to KitGuru staff email addresses are disqualified. We comply with GDPR guidelines – all competition email entries are deleted from our server after the competition is over. Please do NOT send personal information, physical mailing addresses or contact numbers over email – one of our staff will only ask the winner(s) for his or her shipping details after the winner is announced. We value your privacy – no email addresses or any personal details are given to third party companies at any time when the competition is running, or after it is over. Entering this competition by sending us an email means you accept all these terms of entry. KitGuru Staff and immediate family members are not allowed to enter this competition.
KitGuru Says: Good luck to everyone entering! We'll be back to announce our lucky winners soon.