After 285 issues, Nintendo Power was closed on December 11th 2012, ending its 24-year run.  Just five years later, the publication has officially returned, this time in the form of a podcast.
The revival is hosted by Chris Slate, a former Editor-in-Chief for the original publication, who opens by stating that the content will be "a little bit experimental" with Nintendo testing the waters with its format, frequency and content.
Due to this, Nintendo Power is relying on fan feedback with both the good and the bad, in which all listeners need to do is email [email protected] Alternatively, Slate also asks for reviews, which help Nintendo Power get discovered.
Join host Chris Slate in the debute episode of the #NintendoPower Podcast where he'll be discussing #Zelda with the "Breath of the Wild" devs and more!https://t.co/hfLKlsWcVu

— Nintendo of America (@NintendoAmerica) December 21, 2017
The first episode of the revived Nintendo Power kicks off with guest stars Kit Ellis of Nintendo Minute and Damon Baker from Nintendo of America as the three discuss the Nintendo Switch's first calendar year since its release back in March.
Following on from this, The Legend of Zelda: The Breath of the Wild with director Hidemaro Fujibayashi and producer Eiji Aonuma join Slate to discuss the making of the game via a translator, delving into why Link looks so different this time around and why the title takes an alternative open-world approach.
Perhaps my favourite commentary from the new podcast comes from Fukibayashi's description of how Link's new chopper motorcycle came about in Breath of the Wild's second DLC, The Champions' Ballad.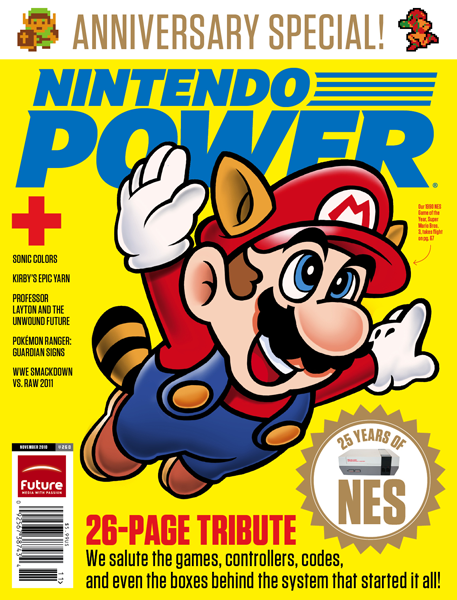 "I remember because Aonuma's desk is right across from mine, and every so often I'd just hear 'the bike, the bike,' and so then I was like 'okay fine, maybe as a final reward in the game that might not be a bad idea.'"
Nintendo Power is currently available on Soundcloud, iTunes and Google Play Music, with more platforms potentially coming in the future.
KitGuru Says: I don't really have a soft spot for Nintendo Power, with it being one of the few overlooked magazines of my adolescence. I do, however, appreciate the effort that has gone into the publication during its lifetime and the "passion project" that this revived podcast is. Will you be tuning in?