If you have used a Razer keyboard over the last few years, you may have noticed that the company does not use Cherry MX switches or any other third party brand. Instead, Razer actually manufacturers its own switches specifically for gaming, and today the company has announced these Razer switches will now be available to third party keyboard manufacturers.
This means we could see the likes of Cooler Master, Corsair, Ducky, Thermaltake and more adopting Razer switches for their keyboards – although at this point, no partners have been officially announced for the program, though Razer is optimistic more will be on board by the end of the year.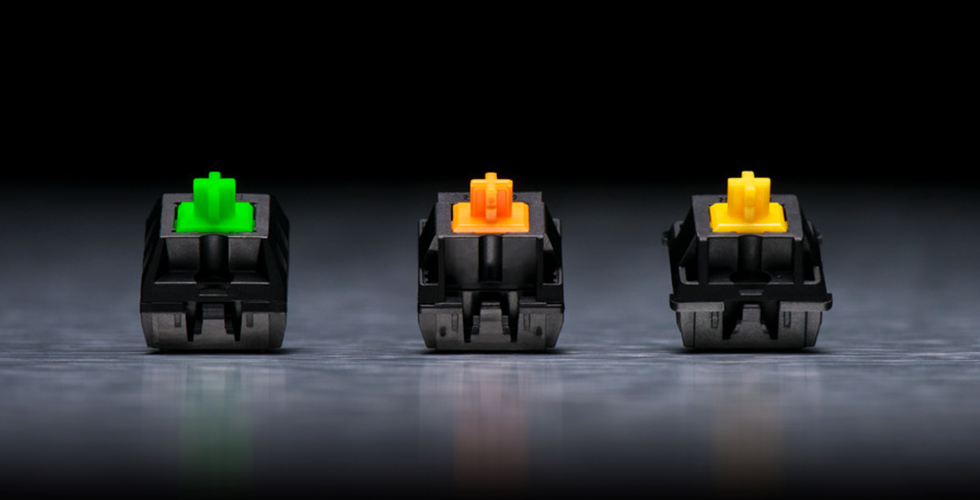 As a quick refresher, Razer currently has three different switches in its lineup: Greens which are clicky and tactile, Oranges which are tactile but non-clicky, and then Yellows which are linear, non-clicky and designed for speed.
Lastly, these switches will also be available for standalone purchase later this year, which may appeal to DIY keyboard builders and tinkerers.
Separately, Razer has also announced that Chroma lighting is now available for third parties to integrate with. This means the current list of partners – MSI, NZXT, AMD, Thermaltake, Lian Li, Vertagear, Gigabyte, and Ducky – will be able to configure their products to tap into the Chroma RGB ecosystem, allowing you to synchronise your lighting across a range of devices.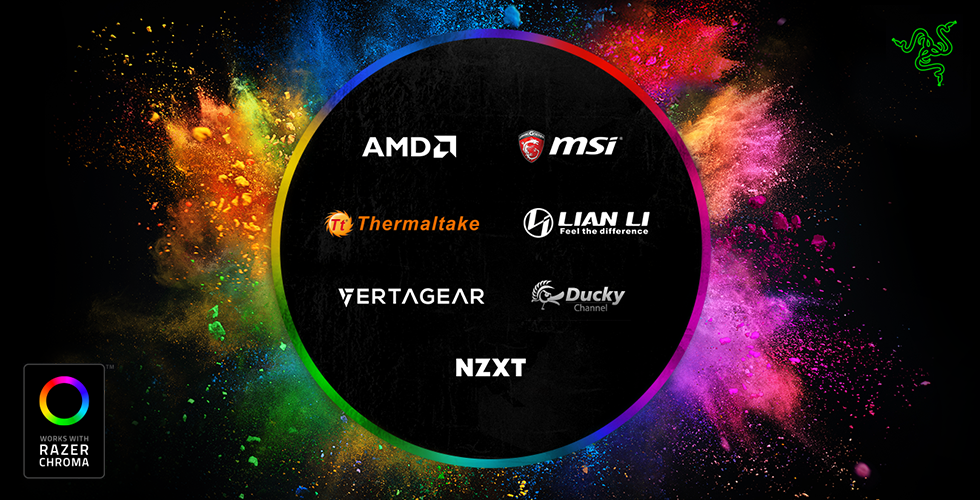 For instance, if you own a Razer keyboard, a Thermaltake liquid cooler and a MSI graphics card, with Chroma integration all three products will be able to communicate and synchronise within the Chroma eco-system. Otherwise, you would've had to use three separate apps to control each components' lighting, so Chroma integration should allow for a more cohesive overall look.
We should see the first third party Chroma enabled device by Q4 2018.
KitGuru says: I don't think too many people were expecting these announcements from Razer, but it is good to see a company opening up and letting third parties use its technology, rather than keeping it locked down. Would any of you like to see other brands start to integrate Chroma lighting?