In an update released yesterday, Microsoft has changed the intensity of flashbangs in Gears 5 following player feedback. An additional update will make further changes later this month.
Announced as part of Microsoft's 'Whats Up' update for Gears 5, as reported by GameSpot, Microsoft said community feedback around flashbangs is 'arguably the biggest piece of feedback we've received so far', and as such it has announced a number of changes to the game mechanic.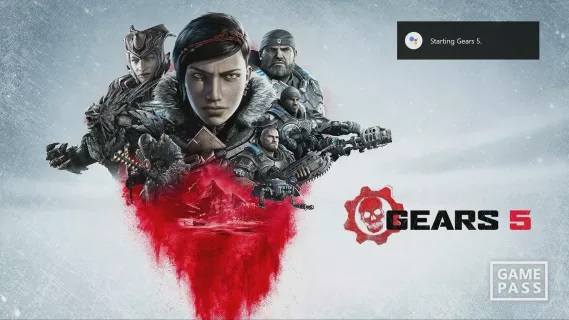 First of all, in an update that went live yesterday, October 8, two changes were made – flash blind duration was reduced from 1 second to 0.3 second, and the default loadout grenade selection was changed to Smokes, when it was previously Flashes.
Microsoft says the reduction in flash blind duration is intended 'to move it to a very small window of denied vision, allowing the other player a tiny moment of opportunity to make their initial move', with many players finding the initial 1 second duration too long. Additionally, players spawning with Smokes by default will 'potentially reduce the volume of Flashbangs used in a match'.
Additionally, Microsoft will be releasing another update 'mid-month', which will remove the ability for flashbangs to 'work through cover', which Microsoft says 'will make the positioning of Flashbangs far more important in order to flush an opponent from cover. This will reduce instances where opponents can just throw it in carelessly and still get rewarded.'
KitGuru says: How many of you are regularly playing Gears 5 and have found flashbangs to be an issue? I've yet to play multiplayer but I've been enjoying the campaign so far.