MSI has been pushing content creator based products for some time now. It seems they might have a new content creator HEDT motherboard on the way to support AMD's upcoming TRX40 Threadripper 3000 socket too.
MSI have been putting a lot of effort into their content creator featured products of late, with its recently announced Prestige P100 desktop system and X299 series of motherboards for intel 10th generation CPUs. However, we may be due to see another content creator themed product from MSI, after what looks like a slip up by the company on an MSI promotional page.
Thanks to the guys over at VideoCardz who spotted a promotional page on the MSI website pop up, showing a reference to a Creator TRX40 motherboard. The promotional page showing the slip up is here. However, the page has now been updated and the Creator TRX40 motherboard has been removed from the list. Although, VideoCardz did manage to get a screengrab of the original page.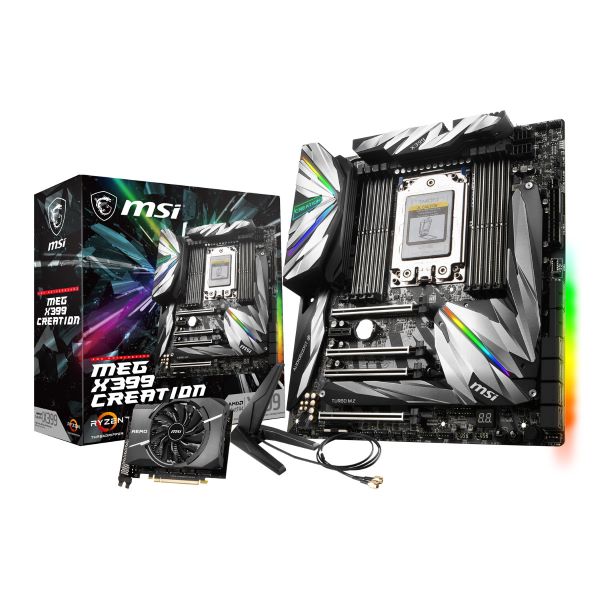 The promotional page was essentially letting consumers know any MSI product purchased from the list would be eligible for a $25 Steam voucher if the customer left a review of the product.
The upcoming TRX40 motherboards will support AMD's highly anticipated Zen 2 based Threadripper 3000 CPUs codenamed Castle Peak, which are due to arrive in November. We have already seen rumours of TRX40 motherboards coming from other manufacturers such as Gigabyte. So it isn't out of the ordinary for MSI to be preparing TRX40 motherboards as we speak.
KitGuru says: It looks like this was an accidental slip up by someone at MSI. However, it could it have been an intentional teaser from MSI just to let other manufacturers know they have something special coming maybe?