While we have heard quite a bit about noblechairs over the past year or two, up until now the company has been focused on its Epic series – with the Epic Real Leather being a highlight. However, noblechairs has today launched its new Icon series of chairs, promising thicker cushioning, increased weight support and premium foam.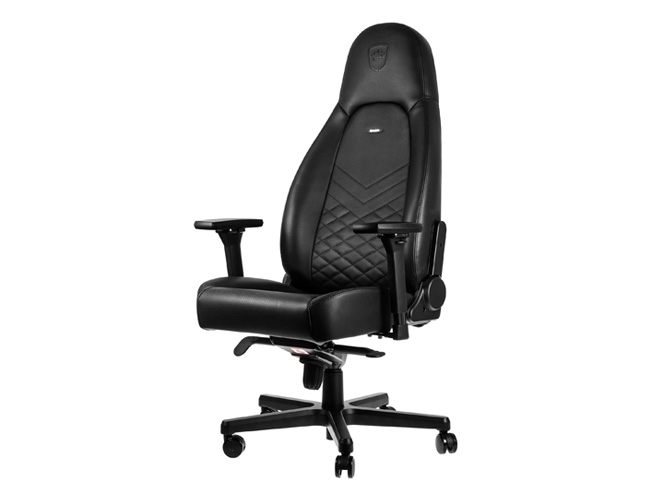 noblechairs says that the Icon series places an increased emphasis on comfort, and prospective buyers will be pleased to hear that the cold cured foam has been reformulated to offer even more cushioning, while the backrest has also been tweaked to further improve its ergonomic support.
Elsewhere, noblechairs reckons its 5-star base is now 20% stronger than previous models, so not only should the chair support heavier folks, it should also last longer, too. The chair's frame is also made out of 2mm steel, which noblechairs says is up to double the thickness of its competitors' options.
In-terms of pricing and options, the Icon series is split into two models: one model uses top-grain leather and starts at £519.99, while the other model uses PU leather and starts at £329.99. Both camps have a range of colour options, too, so there is a very good chance there'll be something you like.
You will buy able to purchase one of the new Icon chairs from Overclockers UK.
KitGuru says: Are any of you guys looking for a new, quality gaming chair? If so, the noblechairs Icon series is well worth a look. Hopefully we will have a review of this chair coming soon, so stay tuned for that.