The Security and Exchange Commission continues its pursuit of punishment for Elon Musk, alleging that the CEO's February 19 comments weren't approved by Tesla and were therefore in breach of a prior agreement. Musk has since fired back, arguing that he has followed the agreed upon guidelines laid out by the company, only presenting facts that had previously been disclosed by Tesla itself.
After originally tweeting about taking Tesla private at $420 per share with "funding secured" last August, the SEC accused Musk of causing "significant market disruption." Musk personally paid a $20 million fine and stepped down as chairman in an agreement that prevented him from tweeting about Tesla without first approving it with the company.
The SEC alleges that Musk violated the settlement when he brazenly published that Tesla would make 500,000 cars this year, while the board had told investors that the estimate was 360,000 – 400,000. He quickly clarified that the "annualized production rate at end of 2019 probably around 500k, ie 10k cars/week," while "deliveries for year still estimated to be about 400k."
Although Musk didn't run this post by Tesla's board before issuing the statement, he argues that he has strictly followed the company's own procedures put in place as a part of the agreement. As a part of the counter-filing on March 11, Tesla's lawyers at WilmerHale have detailed that Musk's post was immaterial and within the specifications put in place by the SEC.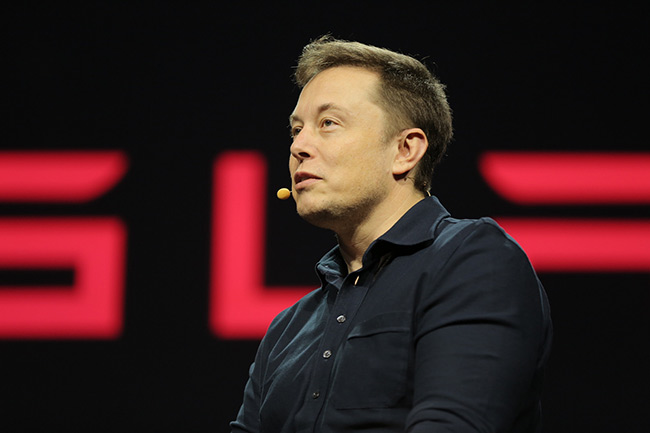 In response, the SEC alleged that Musk hadn't actually gotten any of his tweets approved since the ruling came into effect, including posts pertaining to charging stations, plans for the Shanghai factory and the company's stance on aging Model S and Model X cars. Musk and Tesla have ridiculed this broader approach, calling the SEC "wrong at virtually every level" for its "radical reinterpretation" of the agreement.
"The SEC shows, through its selection of ten tweets, that no matter how innocuous, how well known, or how removed from the subjects mentioned in the Policy, because the tweet concerns Tesla, the SEC believes Musk must have them pre-approved," Musk explains. "These tweets, which include statements denying untrue rumors and repeating well-known safety information, prove Musk's point. Since the Order was entered, Musk has not tweeted material information regarding Tesla."
Curiously, general counsel Dane Butswinkas quit Tesla just one day after Musk's February 19 tweet, cutting his two-month position short. Butswinkas was responsible for overseeing Musk's social media presence in relation to the company, but it seems as though Musk hasn't submitted anything for review, yet.
KitGuru Says: Musk has been rather audacious with his social media presence, so it remains unsurprising that the SEC is unhappy. This is a battle that's likely to rage on for quite some time yet. Hopefully it won't stifle Tesla's innovation.