This year's debut of consumer grade virtual reality hardware and software has seen a lot of 'firsts,' from first educational titles, to first sports titles, to first multiplayer shooters. At the beginning of August however, it gave rise to the first virtual reality music video, created entirely in Google's TiltBrush.
Considering that was a rather unique use of the Google owned Skillman & Hackett painting application, we reached out to the creators and managed a short digital sit down to ask them all about the band itself, and the creation of the video.
[yframe url='http://www.youtube.com/watch?v=DVhXd2GttSU']
The person behind all of the strokes you see above was Sam Cromack, the frontman for Brisbane, Australia based five piece, Ball Park Music. The band has been together since the latter part of the last decade and have produced a few albums together, but most recently have been working on a new one, entitled: Every Night The Same Dream.
Whipping Boy is a song from that particular album and to give it a little bit of a different feel to some of the other tracks, as well as a unique visual hook for those interested, Cromack decided to create it within TiltBrush. It was quite a lengthy process, requiring roughly three days of work on the actual visuals, though filming itself took around eight hours by his estimations.
That time flew by though, as purportedly Cromack found the experience rather meditative:
"Our director Jaymis simply introduced us to TiltBrush and from there I just went wild," he said. "As soon as I put the headset on I began to paint whatever I felt like. It all just came really naturally. Painting in 3D was such a new experience; I just didn't want to stop. It's very therapeutic and dream-like."
Tiltbrush is something that I spent a lot of time enjoying during my HTC Vive review and since, so I can certainly attest to the enjoyment that can be had relaxing and painting away in virtual reality. However what Cromack put together was only possible because of a recent update to the experience which added audio reactive brushes.
Cromack (right) along with fellow bandmates Dan and Dean Hanson, Paul Furness and Jennifer Boyce. Source: BPM
When you see some of the brush strokes in the Whipping boy video vibrate in time with the music, that's the audio reactive capabilities of the software in action.
Despite TiltBrush having been around for a while though, this was actually the first experience Cromack or anyone he knew had had with virtual reality at all. Needless to say, when he was finally able to have a play with the HTC Vive, it was a pretty exciting moment for him.
But perhaps not as exciting as showing off the results of his work for the first time. Friends and family who knew about the band and its music beforehand found it an exciting, but familiar look, at a new medium of entertainment that they only wanted to learn more about afterwards.
"They were impressed," said Cromack, on the topic of showing loved ones his art. "Most people saw it and had a great reaction. For them, they wanted to understand more about VR and how it was created. I find people have a hard time in comprehending exactly how it was constructed."
Of course, anyone who has played TiltBrush will know just how it was created, but it's not necessarily easy to paint something that looks good in the very free-form software. Fortunately Cromack himself is somewhat of a multi-faceted artist, so when he did finally get his first taste of creative virtual reality, he had a good point to start off from.
"I've always enjoyed drawing. I've done it since I was a child, so slowly but surely, my illustrations have crept into more and more of the clips I've made. I've always felt shy about sharing it because I didn't think the style of my drawing was right for the music, but now I'm beginning to embrace it a bit more. I do think that clips featuring my illustration feel very personal to me."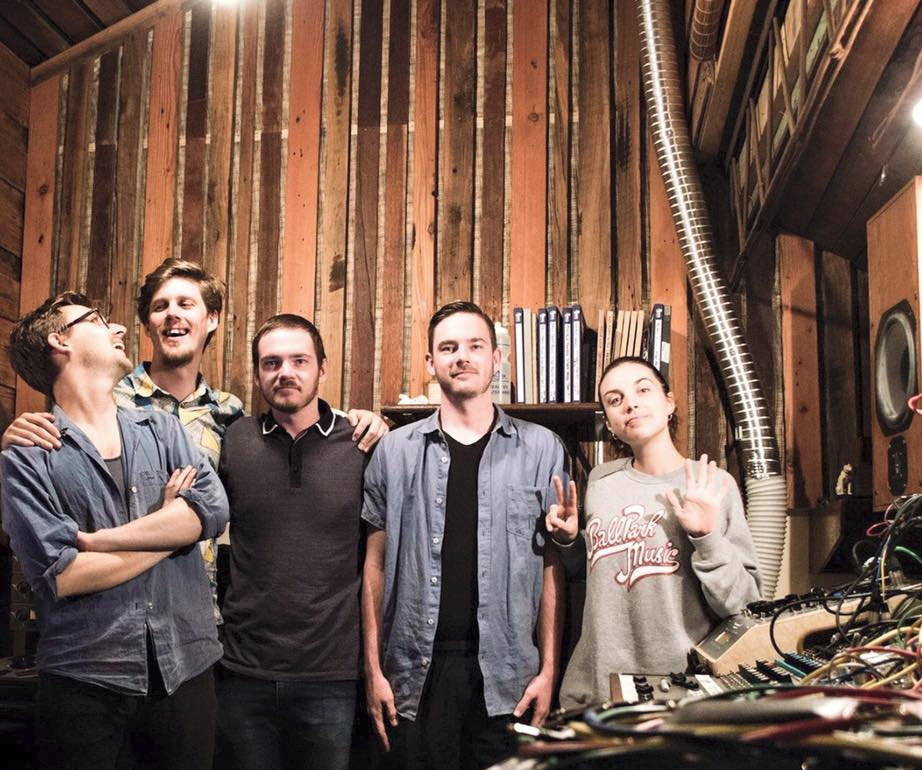 Source: BPM
There's certainly a lot of different visual styles within the Whipping Boy video, which not only shows Cromack's varied talents, but the versatility of the TiltBrush software. Although fans will always request more brush types so that they can create ever more fantastical designs, there's plenty on show in just this one video.
As unique as this style is though, Cromack doesn't necessarily think we'll see a tonne of artists creating TiltBrush videos in the future, as it's got quite a distinctive style that is hard to get away from. Virtual reality as a whole holds some excitement for him though, as he believes fans might listen to music in new and exciting ways while wearing their headsets.
"I don't think I'm very good at predicting things, but I feel like it might be more useful for people who are at home in their own environments to use VR to access new environments that pair with the music. You might be able to put on a headset and be immersed in an artist's rehearsal room or studio etc."
That does mean that this will likely be the only TiltBrush video from Ball Park Music. Cromack said that while virtual reality may hold some promise for future BPM videos, with TiltBrush's very distinctive style, he thinks leaving it to just one video makes the most sense.
I wouldn't be surprised if we see some more VR content from the band in the future though. That HTC Vive isn't going anywhere and the band's latest album was recorded on four track analogue tape, so they like to play around with various technologies to achieve certain effects.
I'll certainly cast my vote for a mixed reality video next. They seem like the kind of group that could pull it off.
Thanks to Sam for taking the time out to chat to us. If you'd like to find out more about Ball Park Music, you can find them on Facebook, Twitter and Youtube.