Following on from HP's initial teaser back in March, today, the company revealed its 'next-gen' VR headset- the HP Reverb G2. It claims to be the 'world's highest resolution VR headset' amongst major vendors, and is designed in some sort of partnership with Valve and Microsoft. 
The original HP Reverb was a fairly basic VR headset and didn't really compete with the Oculus Rift or HTC VIVE as well as the company had hoped. For the second go around, HP teamed up with Valve and Microsoft for pointers on how to design the best headset that it can, resulting in the Reverb G2 headset we are seeing today.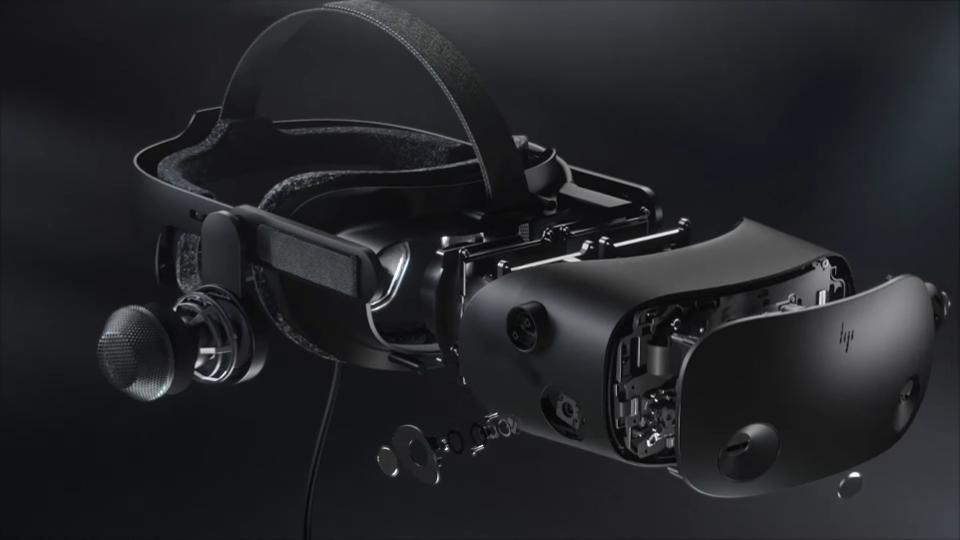 The new headset has a 2160×2160 per eye resolution and a 114-degree field of view. It adds spatial audio thanks to floating speakers that look very similar to the ones found on the Valve Index. You get inside-out tracking, aided by four cameras found on the headset.
The lenses for the display are similar to the ones found on the Valve Index, aiming to offer better brightness and contrast while also reducing the screen-door effect. Finally, HP has also included an IPD adjustment slider, so you can properly space the lenses based on the distance between your pupils.
Unfortunately, the HP Reverb G2 does not come with a pair of 'knuckles' style Index controllers, and instead ships with a pair of controllers that are similar to the Oculus Touch. The headset does support Steam VR though, so if you buy a pair of Index controllers and external sensors, they should work together.
The HP Reverb G2 is set to begin shipping soon, with pricing set at $599.
KitGuru Says: The HP Reverb G2 is looking like a solid headset and should compare well against the Rift S and Oculus Quest. Are any of you planning on getting a VR headset this year?