Razer has an ever-growing presence in the peripheral market and that won't be slowing down any time soon. This week, Razer is expanding its audio gear lineup with a brand new wireless gaming headset- the Nari Ultimate.
The Razer Nari Ultimate features the company's new 'HyperSense' haptic feedback technology, developed in partnership with German engineering firm, Lofelt. The tech works by utilising haptic drivers in the headset, which will enhance positional awareness by converting audio signals to tactile feedback in real time. So for instance, if gunshots are occurring nearby, you will get a directional buzz from the headset itself, giving you an idea of where the danger is.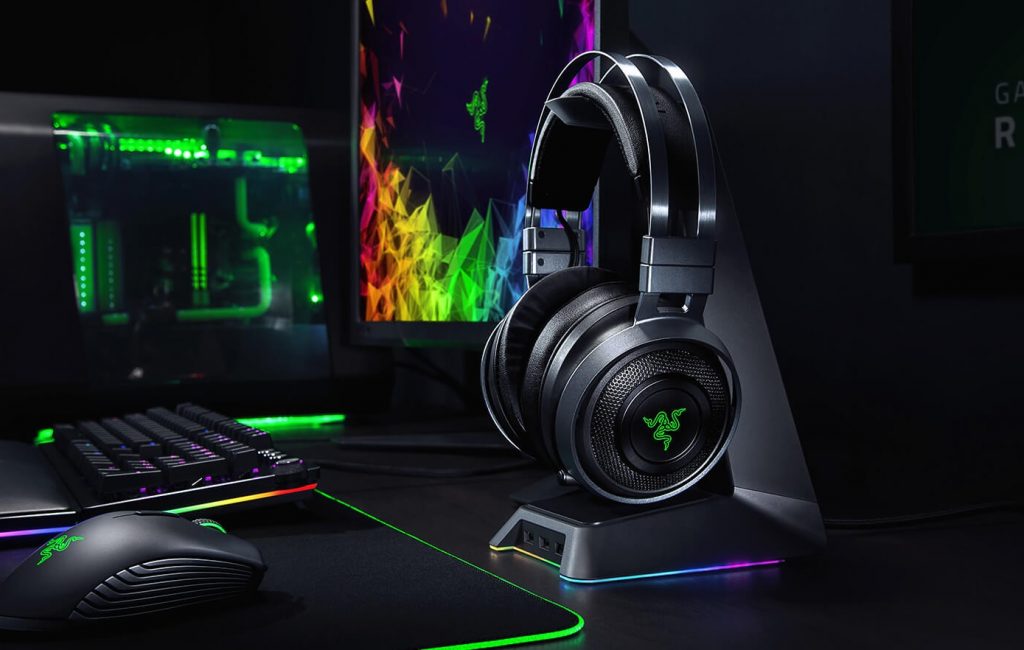 The Nari Ultimate was also designed to be one of Razer's most comfortable gaming headsets, with an auto-adjusting headband, swiveling ear cups and ear pads with cooling gel. The ear cushions also have hidden grooves specifically designed to make the headset more comfortable to wear for those who wear glasses.
Since Razer now owns THX, the company's THX Spatial Audio technology is making a return after first debuting on the Kraken Tournament Edition. This is Razer's new virtual surround sound system, simulating 360-degree audio. This, paired with the new haptic feedback system, could end up giving users a real edge in competitive shooters.
There will be three versions of the Razer Nari at launch. The Nari Ultimate packs all of the features discussed here and will go for $199.99. The standard Nari removes HyperSense but retains all other features for $149.99. Finally, the Nari Essential is the baseline version, focussing on just the core features and THX audio for $99.99.
KitGuru Says: Razer's new HyperSense system sounds particularly interesting. I'll be looking forward to hearing more about it in reviews, although I imagine something like that wouldn't be allowed at esports tournaments. Are any of you currently in the market for a new gaming headset?