Guild Wars developer ArenaNet has informed employees that it plans to "cut costs across the organisation," meaning another round of mass layoffs is about to hit the video game industry. Currently, it's unknown just how many employees will be laid off, although those that worked on cancelled projects are expected to be the primary targets.
ArenaNet parent company NCSoft West has been making adjustments across the board, shutting down Wildstar developer Carbine Studios at the end of last year, followed by dismissals at Iron Tiger. Now, CEO Songyee Yoon has informed ArenaNet employees that the company is struggling due to its lack of releases over the last year and will make adjustments accordingly.
"Our live game business revenue is declining as our franchises age, delays in development on PC and mobile have created further drains against our revenue projects, while our operating costs in the west have increased. Where we are is not sustainable, and is not going to set us up for future success."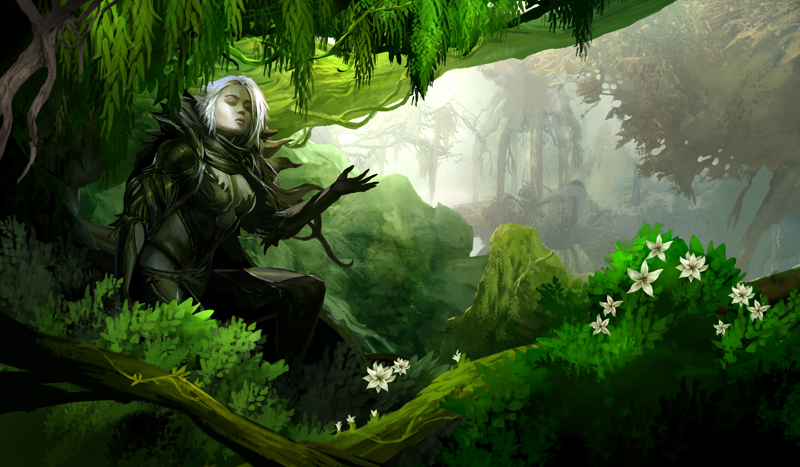 Layoffs will be a part of "restructuring, cost-cutting, and strategic realignments" that are all under way to "secure our tomorrow and to provide the foundation that will allow us to grow and acquire," according to Yoon. ArenaNet has debatably been stagnant for the past year, with its last release being the Guild Wars 2 expansion Path of Fire in 2017. Its recent call for new hirings on February 12 likely came as an attempt to bolster this slow development before the call for restructuring.
ArenaNet has reassured that it will be offering two months of severance and scaled bonuses depending on how long an employee has been with the company. While this transparancy is significantly better than those affected by the closure of Telltale Games last year or the more recent layoffs at Activision Blizzard, it doesn't alleviate the pressure of not knowing whether you'll walk away with a job at the end of the day.
Fortunately, the industry is once again banding together in order to direct former staff towards places that are hiring. BattleTech developer Harebrained Schemes is currently employing local to ArenaNet, with other openings at Ubisoft, Massive, Funcom and Cryptic Studios.
KitGuru Says: I can't imagine what it's like to have such uncertainty dropped on me like that. Here's hoping each affected employee lands on their feet.