While we have known about the VIVE Cosmos headset for quite some time now, HTC has been quiet on official details. That is now starting to change as we are approaching the Q3 release window. HTC's next Oculus Rift competitor promises to be a big upgrade over the original VIVE, and a small upgrade over the VIVE Pro.
The HTC VIVE Cosmos will be the company's first headset to not use SteamVR tracking. Instead, the Cosmos will use an 'inside out' tracking system with no base stations required, similarly to the Oculus Quest and Oculus Rift S. Compared to the original VIVE, it will also have a major increase in display resolution, jumping from 1080×1200 per eye all the way up to 1440×1700 per eye, which is roughly an 88 percent increase.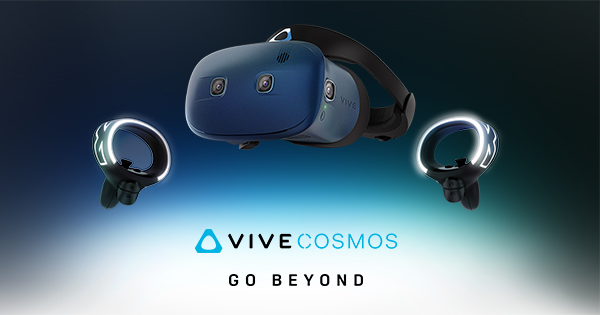 HTC hasn't said exactly what lenses it is using for the Cosmos but promises 40 percent better lens clarity. The display being used here is also an RGB panel, which is significant as these displays carry more subpixels, which will further improve visuals. Valve took a similar direction to this with the displays used on the Valve Index headset.
The VIVE Cosmos will also keep the 90Hz refresh rate, which has been the standard since the Oculus Rift and HTC VIVE first came to market. Although some headsets are starting to shoot for different targets now, with the Oculus Rift S offering a 80Hz refresh rate and the Valve Index jumping up to 120Hz (or 144Hz overclocked).
KitGuru Says: We are still waiting on final release date and pricing information for the VIVE Cosmos but so far, it is shaping up to be a very competitive headset. While the Valve Index is likely going to set the bar for overall quality, HTC's jump to inside-out tracking provides a more convenient set up process, which will be appealing to a good number of gamers looking to get into VR.