Just one day after earning the Accenture Lifetime Achievement Award for contributions to the virtual reality industry, Oculus CTO, John Carmack, has announced that he will be taking a step back from Oculus and will be spending more time working on artificial intelligence instead.
Carmack has been the Chief Technology Officer at Oculus for years now, overseeing the Rift's launch, GearVR, Oculus Quest and the Oculus Go. After earning the lifetime achievement award earlier this week, Carmack expressed some dissatisfaction in the pace of VR development, hoping that the industry would be further along by this point in time.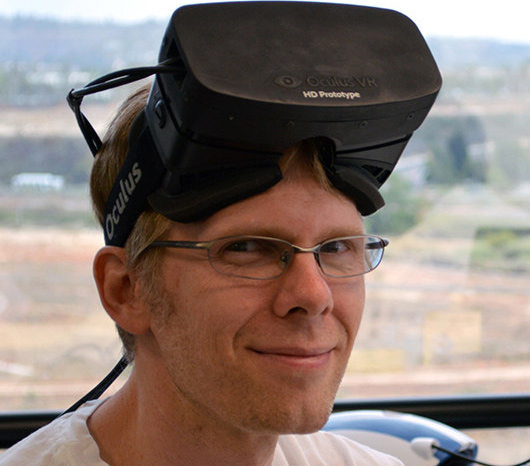 In a Facebook post this week, Carmack announced that he is moving into a "consulting CTO" position at Oculus, so he'll still be around to help but VR as a whole will only be consuming "a modest slice" of his time. With the rest of his time, Carmack will now be working on "artificial general intelligence", or AGI for short.
"I think it is possible, enormously valuable, and that I have a non-negligible chance of making a difference there, so by a Pascal's Mugging sort of logic, I should be working on it."
Carmack isn't lined up at any particular company for AI work just yet, but it is possible that a big role could follow.
Discuss on our Facebook page HERE.
KitGuru Says: This was a somewhat unexpected step for Carmack, as he has been involved in the games industry in one way or another for decades. However, with AI development swiftly moving along, it will be interesting to see where he ends up and how much of a impact he makes. At the very least, he seems confident that he can help push things in the right direction and given all of his past experience, I would not doubt that.