Earlier this year, LG began showing off its first SteamVR supported virtual reality headset at trade shows. First impressions so far have seemed rather positive and now, it seems that we may have an actual name for the headset. This week, LG filed a brand name request for the 'UltraGear', which is likely going to be the company's VR HMD.
Right now, Samsung has the most popular virtual reality headset on the market with the GearVR. With that in mind, it seems that LG's branding may be influenced by that, with the name 'UltraGear' being somewhat similar.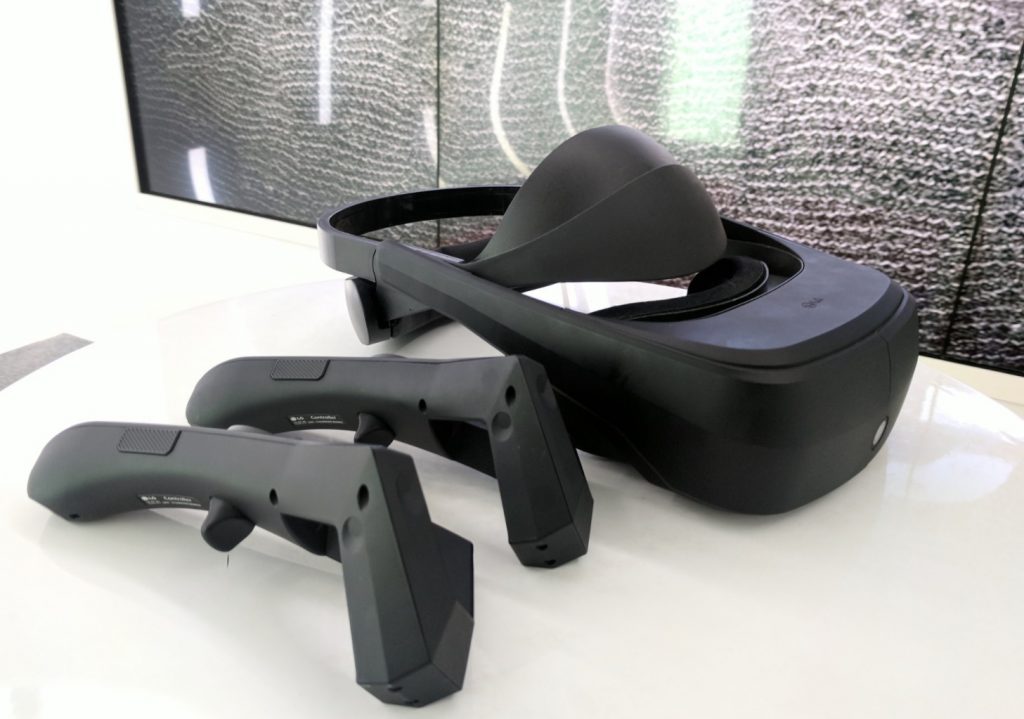 Image credit: SVVR
The brand name request was submitted to the EUIPO on the 17th of October. As mobielkopen reports, the application provides a list of products that the UltraGear name be used for, including Virtual Reality headsets, head-mounted video displays and head-mounted holographic displays.
Aside from the name, we already know a bit about LG's upcoming headset. We know that it utilises Valve's SteamVR technology, just like the HTC VIVE. So, it will ship with base stations, two motion controllers and include a front facing camera so that users can see back into the real world. However, we have also heard that LG's headset uses a 'flip up' screen, which is an interesting change to what we normally see on VR headsets. Aside from that, we can expect a 90Hz display, and at least 1440×1280 per eye resolution, which is a slight bump up from the Oculus Rift and HTC VIVE, which offer 1080×1200 per eye resolution.
Pricing and availability are still a mystery for the time being. However, it seems that LG is gearing up for a launch some time soon.
KitGuru Says: It is quite an exciting time for VR at the moment. We have more companies than ever before starting to release headsets, forcing real competition into the market place. On top of that, most of these PC-based headsets will be compatible with Steam, which is a great step towards making VR gaming more prominent. Are any of you currently thinking about jumping into VR? Are you waiting for 'the next wave' of headsets first?