The Cloud Stinger is a budget headset (at £49.99) from HyperX – the gaming peripheral manufacturer that has built up an excellent reputation in the headset sector thanks to its Cloud and Cloud II devices.
Rather than just 'cheaping-out' when manufacturing the Cloud Stinger, HyperX used the opportunity to include a number of new features not present in the more expensive headsets of its range. My favourite of these is the on-ear volume control, which soon becomes intuitive – but does take a bit of getting used to. Another great feature is the rotating ear cups, while the standard HyperX memory foam ear cup padding remains.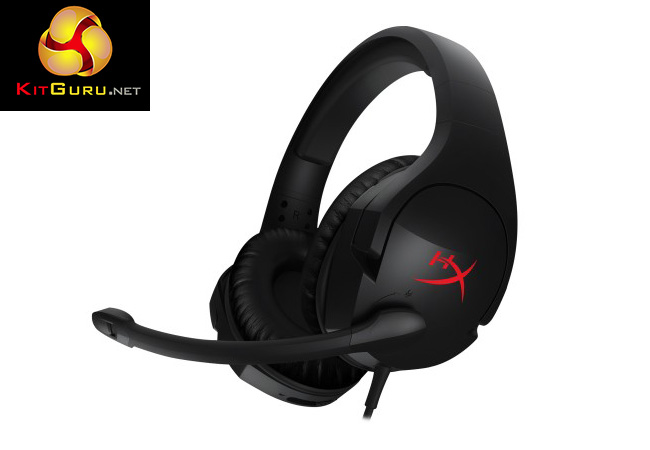 The overall construction is just a bit plasticky for my liking, though. I can fully appreciate that the Cloud Stinger is built to a price and it is never going to look or feel as great as the Cloud II, for example. However, I am just a bit concerned the headset may not stand the test of time too well – particularly if you are inclined to get a bit aggressive with your peripherals when things are not going well in-game.
That being said, audio quality is great for the price. The bass is very powerful and adds depth to the gaming experience. The bass does lack a bit of refinement when compared with its more expensive counterparts, though, but this is to be expected at this price point.
The punchy mid-range and sharp high-end is great for dialogue, however – in-game speech and movies, for example, are perfectly crisp and well-balanced. Add that to the clear mic, and the headset on offer is very impressive for the price.
All-in-all, if you are a gamer on a budget, I am happy to recommend the HyperX Cloud Stinger. It offers great audio quality for the price, as well as a number of new features that I appreciate. If you can afford the extra £20-25, though, the Cloud II offers improved audio clarity and a sturdier construction.

You can buy one for £49.99 from Overclockers UK HERE.
Discuss on our Facebook page, over HERE.
Pros
Attractively priced.
New features are introduced such as rotating ear cups.
Audio quality is great for the money.
Comfy to use.
Cons
Construction does feel a bit plasticky.
The Cloud II offers a better all-round package for £20-25 more.
KitGuru says: If you absolutely cannot spend more than £50 on a headset, we are happy to recommend the Cloud Stinger wholeheartedly. However, if your budget can be pushed that bit further, you may thank yourself down-the-line by going for the Cloud II instead.