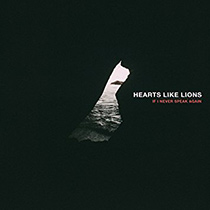 It's Not Gonna Be This Way – Hearts Like Lions
Hearts Like Lions are a relatively unknown indie/alternative rock outfit hailing from Long Beach, California. Their overall sound is very melodic and invokes a sense of awe when listening to the intricate guitar work and vocal harmonies. If you haven't heard their first full-length, entitled 'If I Never Speak Again', I would thoroughly recommend it.

It's Not Gonna Be This Way is an excellent song that captures the essence of Hearts Like Lions. The technical, soaring guitar melodies are perfectly represented by the HD 660 S, with precise clarity and detail in the high-end. This is a noticeably different experience to listening with the HD 650 – which is a much darker and less detailed headphone.
The HD 660 S definitely has extra sparkle in the high-end, something which is truly spine-tingling when listening to It's Not Gonna Be This Way – at around 2:11, there is a simply beautiful bridge section which weaves high-pitched male vocal melodies with uplifting guitar work. HD 650s could not do this section justice, but the HD 660 S certainly has the clearer treble to bring out the best in the track. For me, that immediately nudges the HD 660 S ahead of the HD 650.
Coma – Everything In Slow Motion
I'd also forgive you if you have not heard of progressive rock/metal outfit, Everything in Slow Motion, the brainchild of Shane Oschner. Another band who place emphasis on melodic guitar, Everything In Slow Motion's debut LP entitled 'Phoenix' shows a bit more grit and drive about it than is perhaps typical for proggressive rock/metal bands.
This makes it an intriguing test of the low-end of the HD 660 S, with 'Coma' being the intro track of their latest EP, 'Laid Low'. The song opens with a gentle yet distorted guitar intro that quickly gives way to a powerful, chugging bass line that contrasts wonderfully with the beautifully crisp hi-hat – another indicator of the extra sparkle in the high-end of the HD 660 S.
This track is all about the driving bassline, and I think bass representation is nice and punchy listening with the HD 660 S – it is not over bearing, but to my ears it is definitely tighter and less bloated than the HD 650.
Sub-bass extension is about the same on both headphones, though, so it is does roll off fairly quickly. The HD 650 mid-bass is well known for its extension, however, but compared to the HD 660 S, it actually feels a little loose, which is not often said about the HD 650. The HD 660 S bass is just that bit more refined and controlled.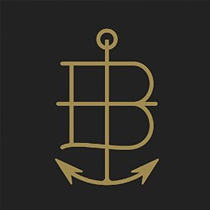 Detroit Stab – Anchor & Braille
Something a bit different to the first two songs, Anchor & Braille is a one-man electronic synth-pop kind of show. Their latest CD, 'Songs for the Long Drive Home', places a big emphasis on rich synthesizers and the full vocals of Stephen Christian. It's a very laid-back record, making it very easy to get lost in the music.
Detroit Stab is the second track from that CD, and it really demonstrates the warm and full mid-range of the HD 660 S. Christian's tenor vocals are excellent presented, with a real richness and warmth to the sound. There's absolutely no hint of the vocals being recessed, and while the presentation is perhaps slightly clearer than the HD 650, perhaps a touch more open, the HD 650 mid-range is still excellent in my opinion. If anything, the HD 660 S just makes it a touch more accessible and listenable which really works with a CD like this.
Detail retrieval is also noticeably better here with the HD 660 S then with the HD 650. The hi-hat really stand out in the high-end of this track, with a lovely separation from the mid-range that the HD 650 just struggles with – listening back to Detroit Stab with the HD 650, the hi-hat just sounded muted in comparison. HD 660 S is definitely capable of a more detailed sound without losing the famed HD 650 warmth.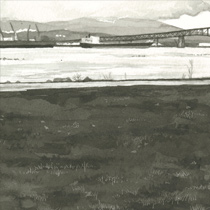 Hastings Sunrise – Loscil
Loscil is an excellent ambient artist, real name Scott Morgan. He expertly weaves together layers of synthesizers to create wonderful soundscapes without the use of vocals. If you ever played the game 'Osmos', either on desktop or mobile, then you may be familiar with his work.
I find Hastings Sunrise, the second track from 'Sketches from New Brighton', an excellent way to gauge the soundstage of a pair of headphones. Many of you will know that the Sennheiser HD 6– series has never had the widest or most expansive, with the HD 600 being particularly narrow in my opinion.
That is still the case here, with quite an intimate presentation that gives a real sense of closeness while still retaining the accuracy of the HD 650. Switching back to my HD 558, it is immediately obvious the soundstage is much wider with that headphone, though the sound signatures of both headphones are quite different. Still, HD 660 S gives a close and friendly soundstage, it is just not overly 'airy'.