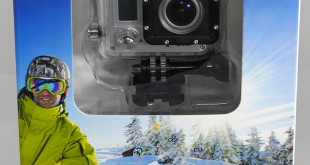 You can spend a small fortune on an action cam or you score this Amkov AMK5000S for £70 in the UK. Indeed Gearbest, the company that sent us the AMK5000S, sells the cam for US$70 which is even cheaper. That's pretty amazing when you consider the package includes a waterproof housing and a selection of mounts. If you want to attach the Amkov to your car windscreen or surfboard you'll probably have to invest in some after-market accessories, however the package sets you on the path to action cam happiness.
Watch via our VIMEO Channel (Below) or via YOUTUBE over HERE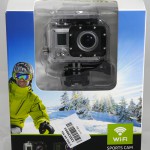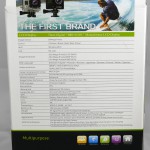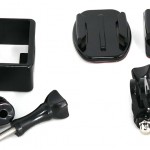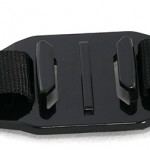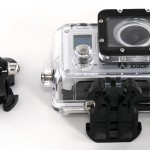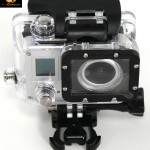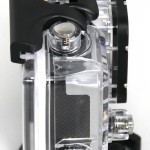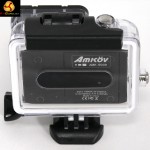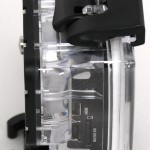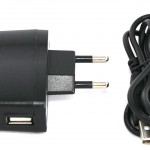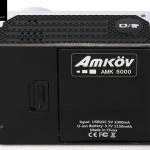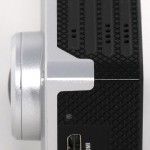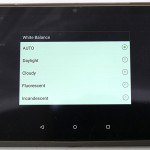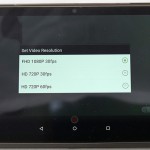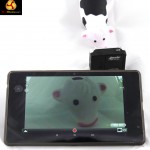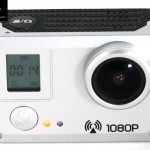 The dimensions of the Amkov are similar to a GoPro 3, measuring 59mm wide x 41mm high x 21mm/26mm deep (allowing for lens), so we are talking about a tiny piece of hardware. The headline features are a 14MP camera (4,288×3,216) the ability to shoot 1080p video at 30fps (as well as 720p at 30fps or 60fps) and a 2cm mono screen that is pretty much an irrelevance as there are no features to control or settings to select.

Specification:
Model AMK5000
Wi-Fi Support Wireless Wi-Fi
Support Android and IOS App
Lens Focal Length: Fixed focus. Aperture: F2.4. Effective Focal Length: f=2.66mm
Wide Angle: 170°A+ HD Wide-angle Lens
Resolution of Videos Recorded: 1080P (1920*1080 ) 30FPS, 720P (1280*720) 60FPS.
Video Format MOV
Compressed Format of Videos H.264
Image Effective Pixels: 14 Million (4288*3216) CMOS
Highest Pixel Interpolation: 20 Million (5152*3864)
Photo Format: JPEG
Storage MicroSD (Card Not Included)
Shutter Control Electronic
White Balance Mode Automatic
Interface Output Interface: Micro USB
Battery Capacity: 1150mAH
Water Depth: Underwater 30 meters
Recording Time 1080P/ About 150 minutes
Charging Time About 2 hours
Operating System (OS) Microsoft Windows XP/Vista/7/8
Weight 56g (without battery); 80g (with battery)
Dimension 59x41x21mm
Package Included:
1x AMK5000 Wi-Fi Video Recorder Sports DV DVR
1x Waterproof Case
1x Waterproof Case Bracket
1x Multifunction Clip
2x Base
1x Switch Support
1x Bandage
2x Adhesive Tape
1x USB Cable
2x Ribbon
1x Manual
1x Battery
It is hard to glean much information about this particular cam, apart from the fact that it uses a Sunplus 6330M chipset, however that doesn't actually tell us a great deal.
The photos and video should make it clear that you will spend very little time messing around with settings in the Amkov. You are obliged to install an app called AMK-icam on your phone or tablet in order that you can connect using the Wi-Fi on the cam. This is a quick process so you can verify settings as there are not too many things you might consider changing.
Basically you select photo or video, confirm the video is recording at 1080p rather than 720p, leave White Balance on Auto and decide whether you want to shoot a video clip of a pre-set limit or to keep recording until you press the button again. You might expect to be able to change the Field Of View or to adjust the microphone level but this isn't an option with the Amkov. You can, however, adjust the digital zoom but this is a bad idea as the results look very poor.
Once the camera is mounted on a tripod (or one of the mounts in the accessory pack) you are ready to record and that is a simple matter of pressing the button.
When you're finished recording simply slip out the MicroSD card and transfer your files to your PC or laptop.
Photo quality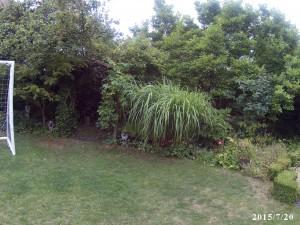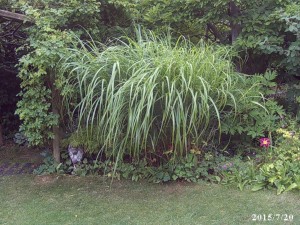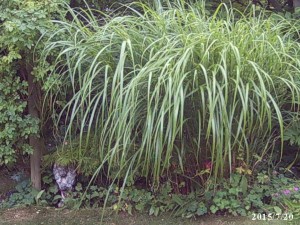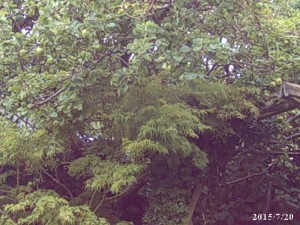 (sample images above retained at full size for better analysis)

The Amkov AMK5000S takes competent photos with the proviso that you leave the digital zoom alone. The 14MP CMOS sensor does a fair job and the lens is tolerably good but there is no way you are going to win any photographic contests with the output, which is exactly what you should expect from a tiny, cheap action cam. If you employ the digital zoom the results change from acceptable to lousy and while that may sound harsh it is the only realistic description.
Video quality
At 720p the video lacks clarity and sharpness but delivers reasonable results. Turn the settings up to 1080p and suddenly everything clicks. The clip taken at night at a railway station shows some diggers working on the track. The iSAW Advance A3 Extreme does a fine job and the video is true to life, but the thing is that the scene was lit with yellow sodium light and wasn't especially clear.
The Amkov AMK5000S corrected the lighting and produced video that was more pleasing than the real world scene. This may not be accurate or 'correct' but the result is better video and frankly that is all that matters in this context.
Closing Thoughts
We expected very little from the Amkov AMK5000S yet the fact is that it delivered some really good 1080p video.
At one level the lack of audio control, the inability to change Field Of View and the awful digital zoom all sound like negative points. At another level the luxury of simply turning on the cam and starting to shoot is really liberating. You can be set up and ready to go in moments.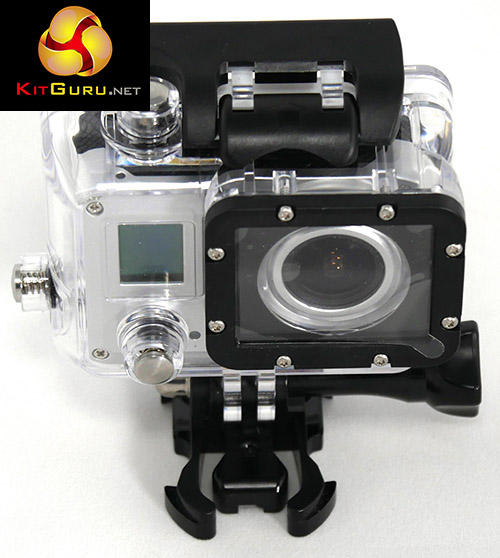 So who might want to capture a parachute jump from outer space using an AMK5000S? Well hopefully nobody. There is a clear market for the likes of GoPro (and iSAW and TomTom among others) and we doubt that Amkov is going to win over people looking to capture one-off moments they really REALLY don't want to miss.
But if you like the idea of a dirt cheap action camera that you can mount on a balloon, kite, drone or some other madcap machine, well that's a different matter. Why risk a £300 action cam or an iPhone when you can simply use an AMK5000S and if it falls in deep water or smashes on the rocks it is a trivial loss.
This means that the price of the Amkov AM5000S is all-important. This action cam has the bare minimum of features but can deliver 1080p video at a low, low price and that's the end of the story.
Buy from GearBest for $70 (Product Coupon AMK5000S) or Buy from Amazon in the UK for £70 inc vat.
Pros
Low price.
Surprisingly good 1080p video.
Simple controls.
Built in Wi-Fi.
Easy access to the MicroSD slot.
Cons
No likelihood of firmware updates to provide new features.
Dreadful digital zoom.
The user manual is very basic.
Removing the battery is fiddly.
No control over audio
No control over Field Of View.
KitGuru says: At this absurdly low price the Amkov AMK500S is a winner.