When Nintendo officially announced its Nintendo Switch Online (NSO) Expansion Pack, adding Nintendo 64 and SEGA games, many were left wondering just how often this service would be supported with new games. Currently, Nintendo is continuing its trend of releasing a new title each month – with Banjo-Kazooie coming next.
Shortly following the addition of Paper Mario to the Nintendo Switch Online's N64 backwards compatibility service, Nintendo announced that one of the classic console's best games will be coming next.
Making the announcement on Twitter the official Nintendo account said "Guh-huh! Head to Spiral Mountain when Banjo-Kazooie joins the Nintendo 64 games line-up available to #NintendoSwitchOnline + Expansion Pack members in January!"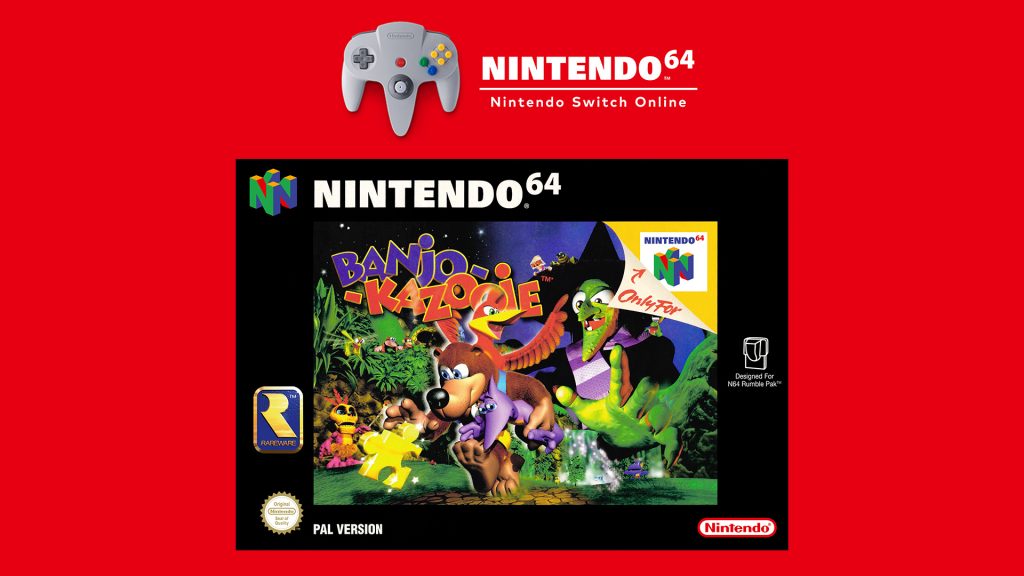 It is exciting to see one of the most well-loved N64 games being added to the service – especially as Nintendo no longer owns the rights to the Banjo-Kazooie franchise (though that being said, current-owner Microsoft has previously shown a willingness to be flexible with the IP).
Of course, the NSO service does suffer from some issues still in many of the N64 games, so hopefully Banjo-Kazooie isn't hit with the same problems. We will have to wait and see. Banjo-Kazooie is one of the highest rated games on the Nintendo 64, and so hopefully its Switch version is well-represented.
Discuss on our Facebook page HERE.
KitGuru says: What do you think of the NSO service? Have you paid for the Expansion Pack? Is it worth the upgrade cost in your opinion? Let us know down below.