Final Fantasy VII is undoubtedly one of the most important JRPGs in the history of video games, with the 1997 title putting the franchise and genre on a whole new pedestal. Square Enix has been treating FFVII with great reverence, especially with their 2020 remake of the iconic title. Just a few years later the console exclusive has managed to shift over 7 million copies.
Making the announcement via Twitter, the official Final Fantasy account stated, "Seven's the magic number. Thank you all for taking the journey with us" – revealing that FFVII Remake has shipped and digitally sold over 7 million copies.
While this figure may seem somewhat modest for the franchise, it is worth noting of course that FFVII Remake is currently only available on PlayStation and PC. Furthermore, the game was given away to PlayStation Plus subscribers last year, meaning the total number of players has likely far eclipsed this 7 million figure.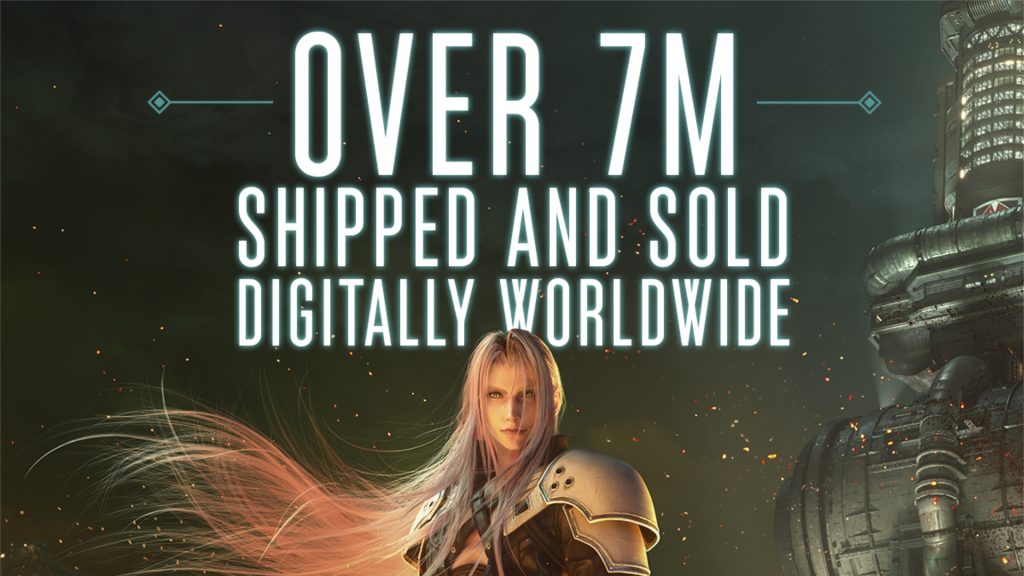 For context, the original Final Fantasy VII has sold more than double the number of copies when compared to the remake, managing to shift over 14 million units. Of course, in the decades since its initial release, FFVII has been made available on pretty much every system imaginable, and so it makes sense as to why the remake still has some catching up to do.
With Final Fantasy VII Rebirth officially confirmed to be arriving in February of next year, it will be interesting to see how the Remake continues to sell from here on.
Discuss on our Facebook page HERE.
KitGuru says: What do you think of FFVII Remake? Are you one of the 7 million? Will it surpass the original FFVII eventually? Let us know your thoughts down below.