Norman Reedus, who plays the lead character in the Kojima Productions game 'Death Stranding', was originally slated to be in the now cancelled Silent Hills game. Speaking to the Hollywood Reporter, Reedus revealed that after being approached for Death Stranding, he was retroactively glad that Silent Hills never came to fruition.
Speaking on the matter of the cancelled 'Silent Hills', Reedus said "When that went away, I was bummed, but when Hideo described what we were doing next, I completely forgot about it. I was like, thank god that didn't work, because this is way better". P.T, the playable teaser of Silent Hills became a cult phenomenon when the demo was released back in 2014. The demo ended with a reveal that the playable character (who was presented in first person) was played by Norman Reedus.
It seems like Reedus' role and involvement in the project of Death Stranding far exceeded what was originally planned for Silent Hills. Reedus said "I like the fact that Silent Hills didn't happen, to be honest, because I've gotten such a peek into the way he [Kojima] works and the way he thinks, and I'm completely blown away by this guy," insinuating that perhaps his role in Silent Hills would have been much less involved.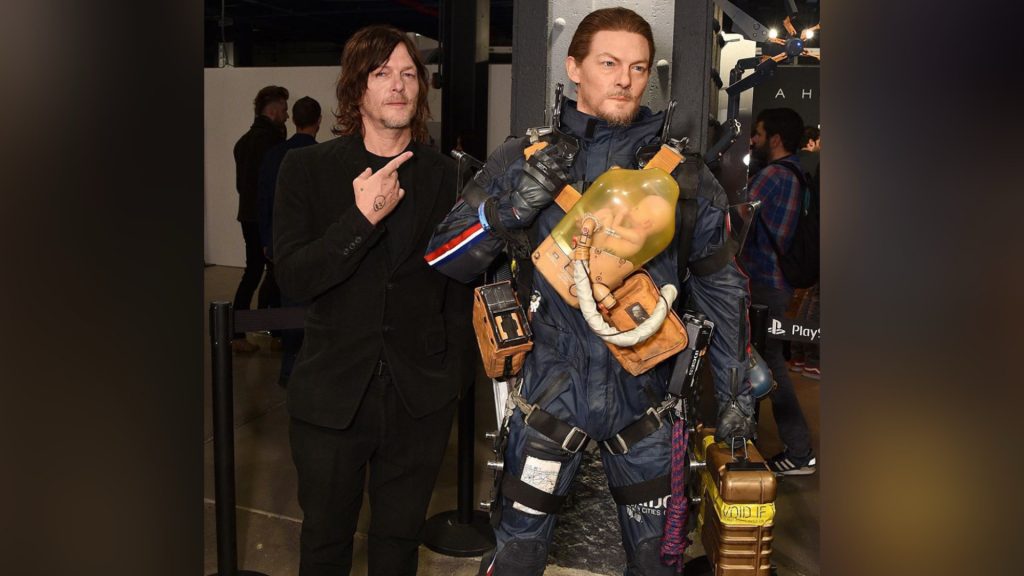 Furthermore, Reedus seemed to have a significant amount of input throughout the process of Death Stranding: "He's a collaborative mind. He wants to hear your input. If you don't say anything, he'll think there's probably something wrong with you. He's a lot of fun to work with." said Reedus.
It seems Norman Reedus' experience working on Death Stranding left a positive impression on him, as he proclaimed that "If he [Kojima] ever did a movie or anything else, I would be there in a heartbeat". Interestingly, Hideo Kojima recently revealed that in the future, Kojima Productions would create films, not just games. Could the first film to come out of Kojima Productions also feature Norman Reedus? Only time will tell.
Discuss on our Facebook page HERE.
KitGuru says: With Death Stranding releasing today, what do you think of it? Do you enjoy playing it as much as Norman Reedus enjoyed working on it? Would you have preferred Silent Hills to have been released, or Death Stranding? Let us know down below.