It seems like one of Europe's best-sponsored eSports teams, ASUS ROG Army, has snapped up another major deal under the form of German sporting goods brand, Adidas. The company has announced it has signed a sponsorship with the Spaniards to supply them with custom-designed uniforms, bearing team and sponsor insignia, until 2020.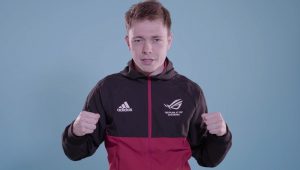 Instead of throwing copious amounts of money at yet another pro athlete or team, Adidas has thrown its weight in with Asus and Intel, and will be supplying the ASUS ROG Army with new threads for a three-year period (and probably an undisclosed amount of money). ASUS ROG Army kit will also be put on sale in the Spanish professional videogaming league's (LVP) official store, for team fans to snap up.
To put this in perspective, the team will join the ranks of Real Madrid and Manchester United, as Adidas-sponsored athletes.
A little over a year old, the ASUS ROG Army is one of the top Spanish League of Legends teams, but otherwise less-known outside Spain. Its team roster includes not only Spanish but also Serbian and Portuguese players.
Now, it's a matter of time until this type of sponsorship takes hold with Adidas rivals Puma, Reebok and Nike, and it sounds like a welcome boost to eSports in general.
KitGuru Says: We all knew this was coming – mainstream sporting goods brands moving in on the eSports phenomenon, but hopefully this will mean monetisation, more sponsorships, more teams and more competitions with bigger prizes. Other brands will follow suit.