Uber's wants to take to the air after mastering autonomous driving and reveals how far it's come along with plans for a fleet of flying taxis.
During its Elevate Summit event, the company rolled out heavyweights and partner companies to promise the delivery of a "flying taxi" service by the beginning of the next decade. From ridesharing, to self-driving cars, to zooming across the city skyline in a smallish electric VTOL aircraft – that is where Uber wants to be in 5 to 10 years' time. Without replacing commercial flights entirely, these vehicles would allow single passengers to hop across town in a matter of minutes instead of being stuck in long traffic jams.
Right now, the plan is to scout out locations with real-estate partners in Dallas, Texas and Dubai, UAE, so that by 2020 Uber can roll out a test fleet of flying vehicles in coopreation with a number of aircraft makers who seemingly have signed up for the effort. This is where the company rolled out the engineering partnerships, five aerospace companies of leisure aircraft, Embraer, Pipistrel, Aurora Flight Sciences, Bell Helicopter and Mooney, to give its initiative a bit more credibility. Chargepoint, the company behind the biggest electric charging network in the US, would be in charge of building 'vertiports' and keep the vehicles juiced up.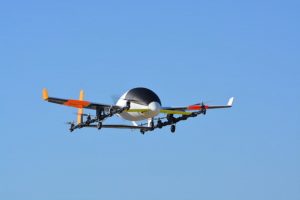 The only concern one may raise – apart from passengers dropping from the sky – is that Uber, disruptive as it is, will probably not be around in its current form in a couple of years' time. Uber is undoubtedly adept at spinning a business venture, but the truth of the matter is, it bleeds money by the billions. And there are billions more to be spent before billions are made.
On the other hand, so did Amazon, back in the day…
KitGuru Says: While technology may reach the testing stage by 2020, there are serious legal and security issues to address. Personal flying vehicles need a degree of avionics redundancy and security that might require years to perfect, and which we have not yet mastered on terra firma. But who *doesn't* want to see personal flight come into existence?