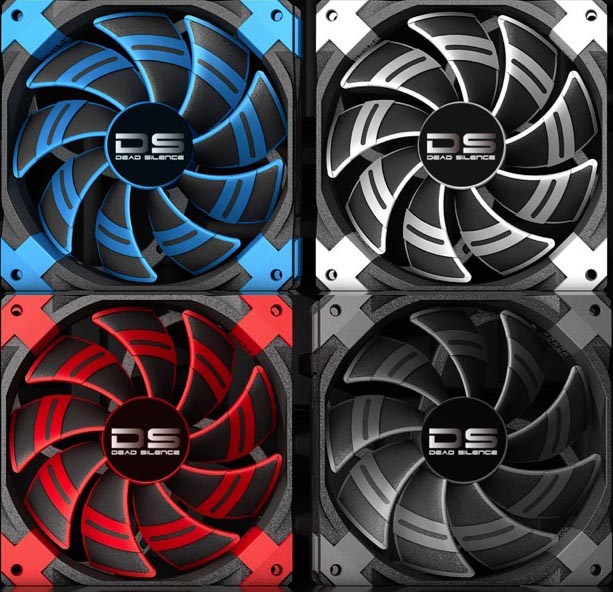 Today we take a look at something special, the world's first dual material fan from Aerocool. The new DS 'Dead Silence' Fluid Dynamic bearing fans are particularly interesting due to dual layered blades, comprised of plastic and rubber. Aerocool claim this helps to absorb the noise of moving air. The fan frame has been designed with four noise absorption chambers and anti vibration rubber on each of the mounting holes. Aerocool rate the life span at over 100,000 hours. Are these the ultimate low noise enthusiast fans?

Aerocool have made a positive impact in the last year. Their Dead Silence Gaming Cube was one of the greatest computer cases to grace our labs in 2013.
While they do often focus on budget oriented products they clearly have a research and development team capable of producing some stunning products.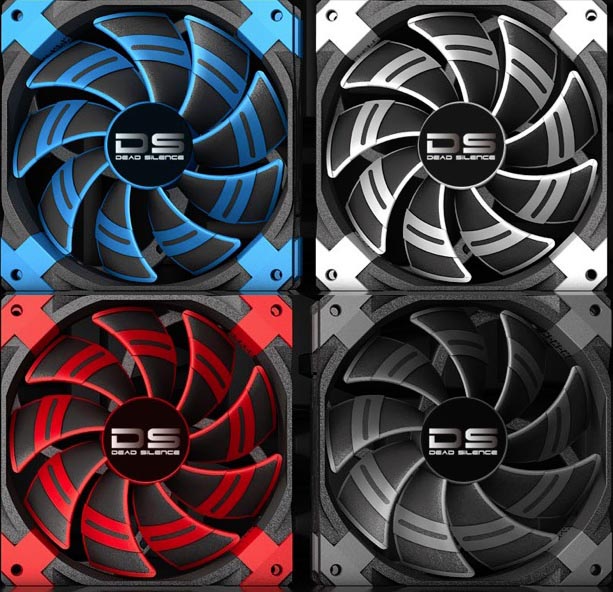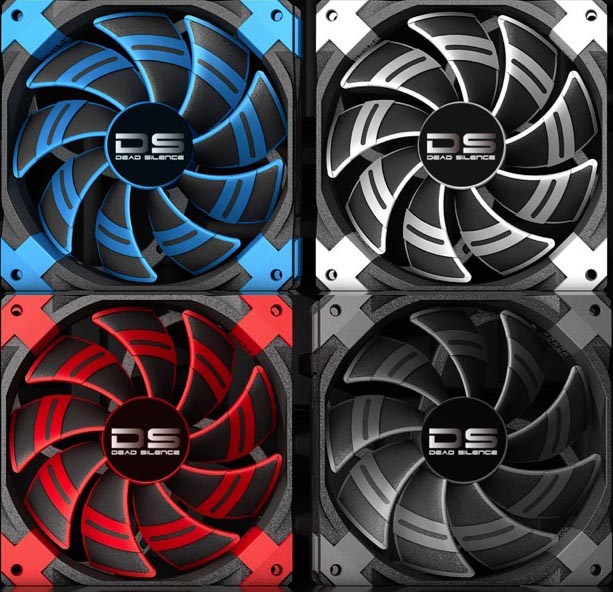 It is no longer good enough that a company sells fans with plain black colour schemes. System builders today spend a lot of time colour coordinating their rigs, and with this in mind, the new Aerocool DS Dead Silence fans are available in four flavours – Black, White, Red and Blue.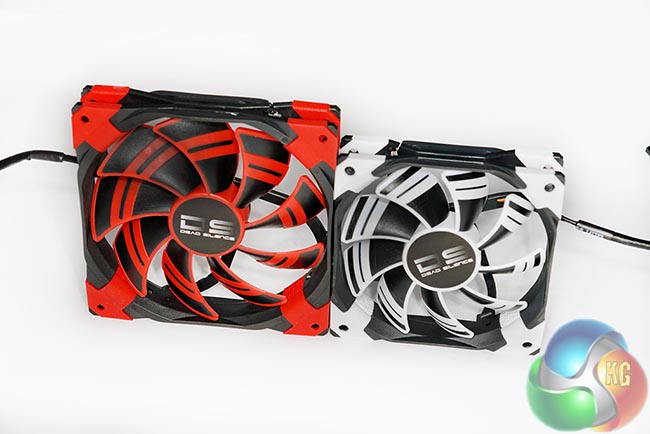 We received a 120mm fan in white, and a 140mm fan in red for our review today.
Aerocool DS Dead Silence Fan overview:
One of world's most quiet fans with breakthrough technology and innovation.
Beautifully finished 'Dual Colour and Dual Material Fan' with four colour combinations and LED's.
The world's first dual layered fan blades – combination of plastic and rubber fan blades to absorb 'Wind' noise.
'Fish-Eye' surface design on the back rubber side of the fan blades to minimize air turbulence.
Optimised fan blade angle design for a perfect balance of airflow and noise.
Noise and shock reduction fan frame incorporating four noise absorption chambers and anti vibration rubber on each mounting hole.
Fluid Dynamic Bearing (FDB) delivers longer life span, higher precision rotation and anti shock function.
Low starting voltage of 3V.
Four Anti Vibration screws are included for easier installation.
Power cables are 'black' sleeved with both 3 pin and Molex 4 pin connectors.
Extra low speed 7V 3 pin adapter for ultra low fan speed.