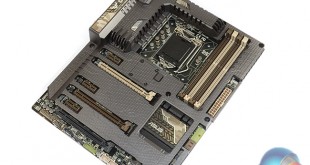 Intel's Z97 chipset has launched and TUF series motherboards are part of the Asus welcoming party. Sporting the new Intel chipset and old TUF features that have made previous generation Sabertooth boards lucrative components, we put Asus' Sabertooth Z97 Mark 1 in the firing line of our critical analysis.
Do Thermal Armor and military-standard component testing have a place in the consumer market?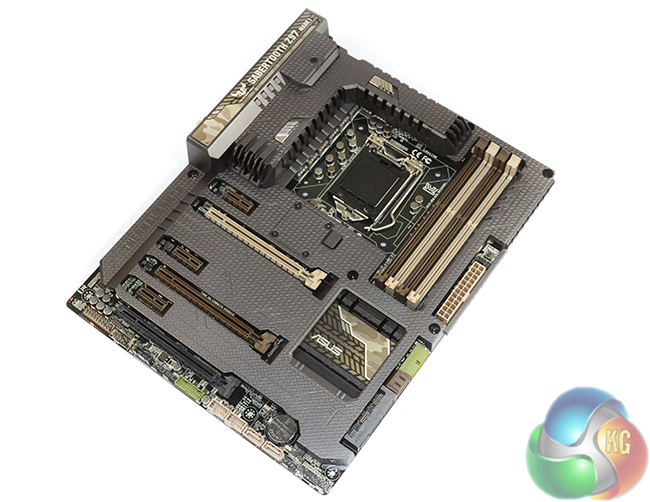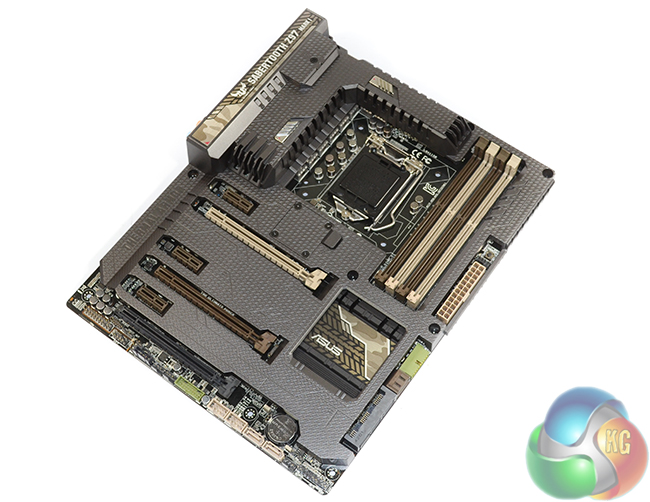 Since its inception many generations ago (P55, if I remember correctly), Asus has been onto a winner with The Ultimate Force (TUF) series motherboards. A distinctive design straying away from the typical gaming and overclocking products made TUF components desirable parts to users wishing for a unique motherboard.
Longevity is the key philosophy behind the design of TUF series motherboards. Asus tackles the issue of durability in two distinct manners: reliability-certified electronic components and an all-out war on thermal degradation.
The former employs electronic components tested to a number of military-standard certifications by Integrated Service Technology (IST). The latter sees a plastic heat transfer-management cover, known as Thermal Armor, and an upgraded suite of temperature sensors combating heat-induced component degradation.
I see the Sabertooth Z97 Mark 1 motherboard as a 'hybrid' of sorts – an approaching-workstation level motherboard that also offers potent gaming and general usage features. The target market? Users, perhaps such as myself, who desire stable operation for their demanding, home-accessed academia/employment workloads, but also value gaming features when they are called upon.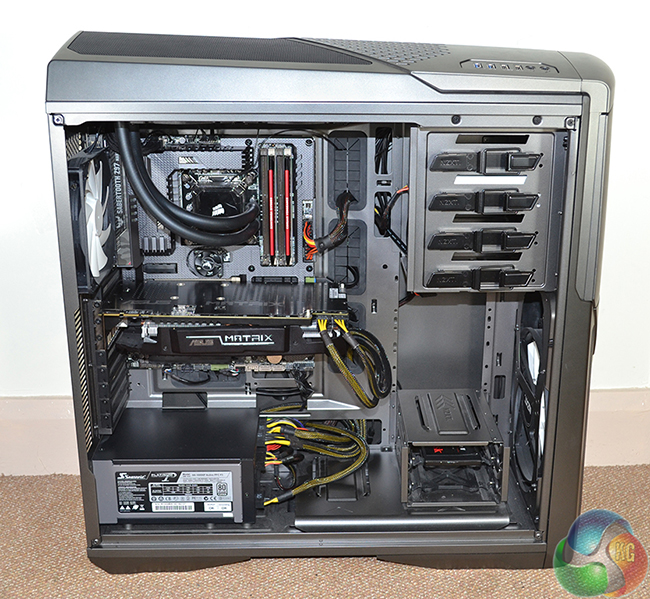 Feature-wise, Asus outfits the Sabertooth Z97 Mark 1 with an array of consumer-orientated components. Dual LAN chips, add-on USB 3.0 and SATA host controllers, support for SLI and CrossFire, Realtek ALC1150-based audio, and a 10Gbps SATA Express connection are some of the board's user-orientated design points.
Backed by a 5-year warranty (in the EU and North America) and retailing at £184.99, can Asus' Sabertooth Z97 Mark 1 contend with the heat of battle in our strenuous analysis?
The Z97 Chipset
To consumer audiences, the most important new feature that Z97 brings with it is native support for PCIe 2.0 x2 M.2 storage devices with speeds of up to 1GBps. Other features include enhanced security and updated storage support (based around PCIe SSDs).
Features:
Thermal Armour.
TUF Fortifier.
Thermal Radar 2.
Dust Defenders.
10Gbps SATA Express.
Intel LAN.
Realtek ALC1150.