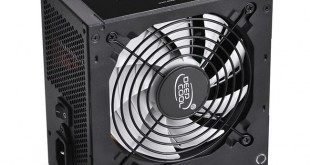 Today we analyse one of the new power supplies from Deep Cool – the DQ750ST. This non modular unit is 80 Plus Gold Certified and they have also incorporated a quiet 120mm speed adjustable fan into the chassis. Deepcool claim this power supply offers 'outstanding and stable performance'.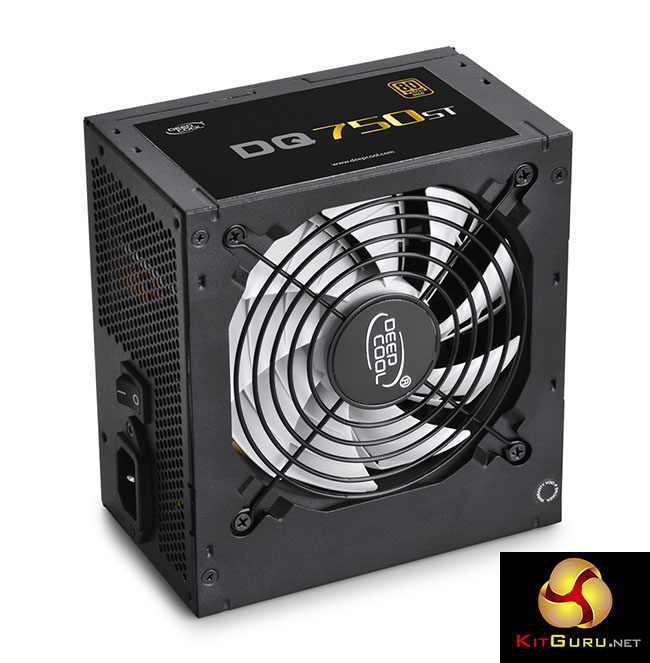 Deepcool are working hard to raise their profile in Europe this year, and we have reviewed a handful of their products in recent months, such as the Tristellar case (review HERE), and their Captain 240 all in one liquid cooling system (review HERE). There are still some issues with UK product availability, but we hope that improves in coming months.
You can see the full range of Deepcool power supplies over HERE.
DeepCool DQ750 ST Overview:
Compliant Intel ATX12V v 2.31.
80 PLUS® GOLD certified – Up to 87~90% efficiency (20~100% loading).
120mm FDB Bearing PWM fan with specially designed fan-blade, enjoys higher wind-pressure, super silent and excellent performance.
The longer flat cable, exellent for cable management and increases the cooling capability of system.
Double-Layer EMI Filter protects from electromagnetic interference & restrains noise.
Intelligentized eco-friendly chipset, consume < 0.3W in its off-mode, compliant Erp standard.
CircuitShield — OVP, UVP, SCP, OPP.
Compliant Multi-Way SLI / CrossFire + Multi-Core CPUs.
High reliability with an MTBF of at least 120,000 hours of use.