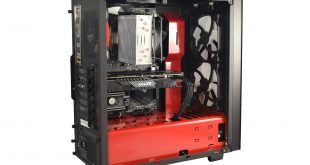 Given that Ryzen 7 CPUs launched just over a month ago, system integrators have been quick to start building new PCs based on the Ryzen platform. The system in for review today from AWD-IT is one such example, as their Phoenix system is built around the 1700X chip and the Aorus AX370 Gaming 5 motherboard. With the inclusion of a GTX 1080 alongside the 1700X, could the AWD-IT Phoenix be the perfect Ryzen PC?
The second PC I have seen from the folks at AWD-IT, what makes the Phoenix interesting is its use of a Ryzen 7 1700X chip. If you have read our review of this chip over HERE, then you will know the 1700X is a great choice for those who regularly execute heavily multi-threaded tasks – its performance is similar if not better than competing X99 CPUs, while it only a fraction of the cost those Intel HEDT chips.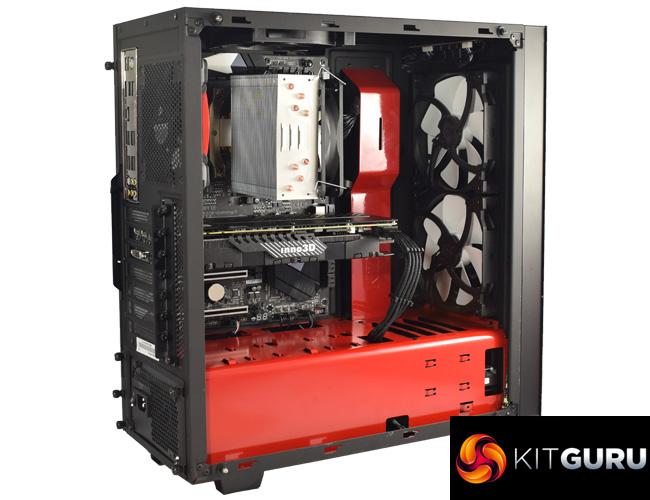 Our focus today is not just on the CPU, though, as we need to see how well AWD-IT can build a system around the Ryzen platform. Read on as we assess the Phoenix's build quality, performance and value.
Specification
Aorus AX370 Gaming 5
Ryzen 7 1700X
16GB Corsair Vengeance LPX 3000MHz
NZXT S340 Elite Black/Red (Custom Laser Etched Panel)
Arctic Freezer 33 Cooling
Nvidia GTX 1080 8GB (Inno3D)
Intel 256GB 600P NVMe M.2 SSD
Seagate 2TB ST2000DM006 HDD
EVGA 650W GQ PSU
Price: £1599
Be sure to check out our sponsors store EKWB here