Microsoft Corp.'s next generation Windows 10 operating system will support screen resolutions that will not be available on commercial displays for years to come. For example, Windows 10 will support 8K (7680*4320) resolution for monitors, which will unlikely show up on the market this year or next.
At the WinHEC conference last week Microsoft revealed minimum and maximum resolutions supported by its upcoming Windows 10, reports PC World. The new operating system will support 6"+ phone and tablet screens with up to 4K (3840*2160) resolution, 8"+ PC displays with up to 4K resolution and 27"+ monitors with 8K (7680*4320) resolution.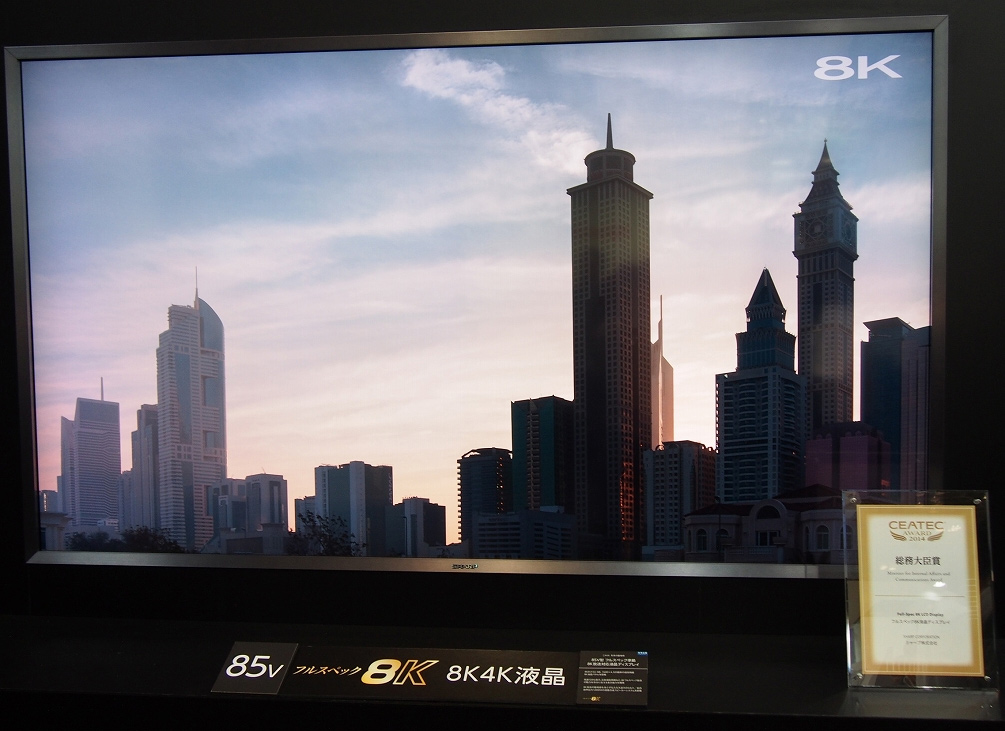 Researchers from NHK (Nippon Hōsō Kyōkai, Japan Broadcasting Corp.) believe that 8K ultra-high-definition television format is the final 2D format as the 7680*4320 resolution (and similar resolution) is the highest 2D resolution that the human eye can process. As a result, 8K and similar resolutions will stay around for a long time and it makes sense to add their support to hardware and software.
NHK is already testing broadcasting in 8K ultra-high-definition resolutions, VESA has ratified DisplayPort and embedded DisplayPort standards to connect monitors with up to 8K resolution to graphics adapters and a number of upcoming games will be equipped for textures for 8K UHD displays.
Actual monitors that support 8K (7680*4320) resolution will not be around for some time because display makers will have to produce new types of panels for them. Nonetheless, it looks like Microsoft wants to be ready for the advanced UHD monitors well before they hit the market. Many have criticized Microsoft for poor support of 4K UHD resolutions in Windows 8.
Microsoft Windows 10 will be available this summer in 190 countries on 111 languages.
Discuss on our Facebook page, HERE.
KitGuru Says: It is nice to see that Microsoft wants to make Windows 10 considerably more advanced than Windows 8.1 and it is great that the world's largest software maker is preparing for the future.