Valve has warned developers against offering up free game keys for votes on Steam Greenlight. Buying votes in order to get your game on Steam isn't a tactic Valve particularly appreciates, in order to address the problem, the company posted a message on a developers-only page on the Steam Community.
The message was later found and released by Steam Database on Twitter. It said: "When you give away copies of your game in exchange for votes, you put us in a really uncomfortable position. We do not think these votes accurately reflect customer interest and it makes our job harder in deciding which games customers would actually buy and play on Steam".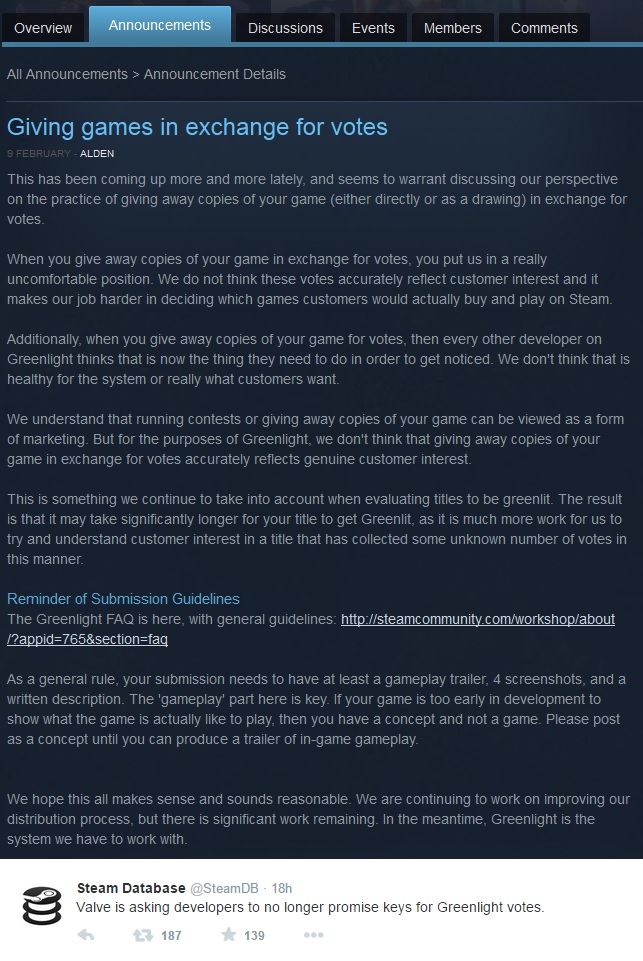 "Additionally, when you give away copies of your game for votes, then every other developer on Greenlight thinks that is now the thing they need to do in order to get noticed. We don't think that is healthy for the system or really what customers want."
Greenlight isn't the best system since it relies on Internet popularity and votes. However, ultimately Valve does have the final say when it comes to which games land on Steam, which the company will now be using to its advantage to dissuade developers from offering keys for votes:
"The result is that it may take significantly longer for your title to get Greenlit, as it is much more work for us to try and understand customer interest in a title that has collected some unknown number of votes in this manner."
Discuss on our Facebook page, HERE.
KitGuru Says: Offering up free game keys in exchange for Steam Greenlight votes is a bit of a dodgy tactic, so it makes sense that Valve wants to crack down on it. What do you guys think of Steam Greenlight?