Small form-factor multi-GPU project Quantum concept personal computer that Advanced Micro Devices demonstrated earlier this year was an impressive piece of hardware. Unfortunately, it may never really hit the market, despite of early claims by the company. Richard Huddy, chief scientist of AMD, claims that even if project Quantum will be made commercially, it will be a very rare product.
"I don't know whether we have an OEM who is committed to building something like it," said Richard Huddy in an interview with PCR. "We built it as a concept PC, so like concept cars it's not usually practical to take it straight to market, that wouldn't make a great deal of sense. But it's not far from that."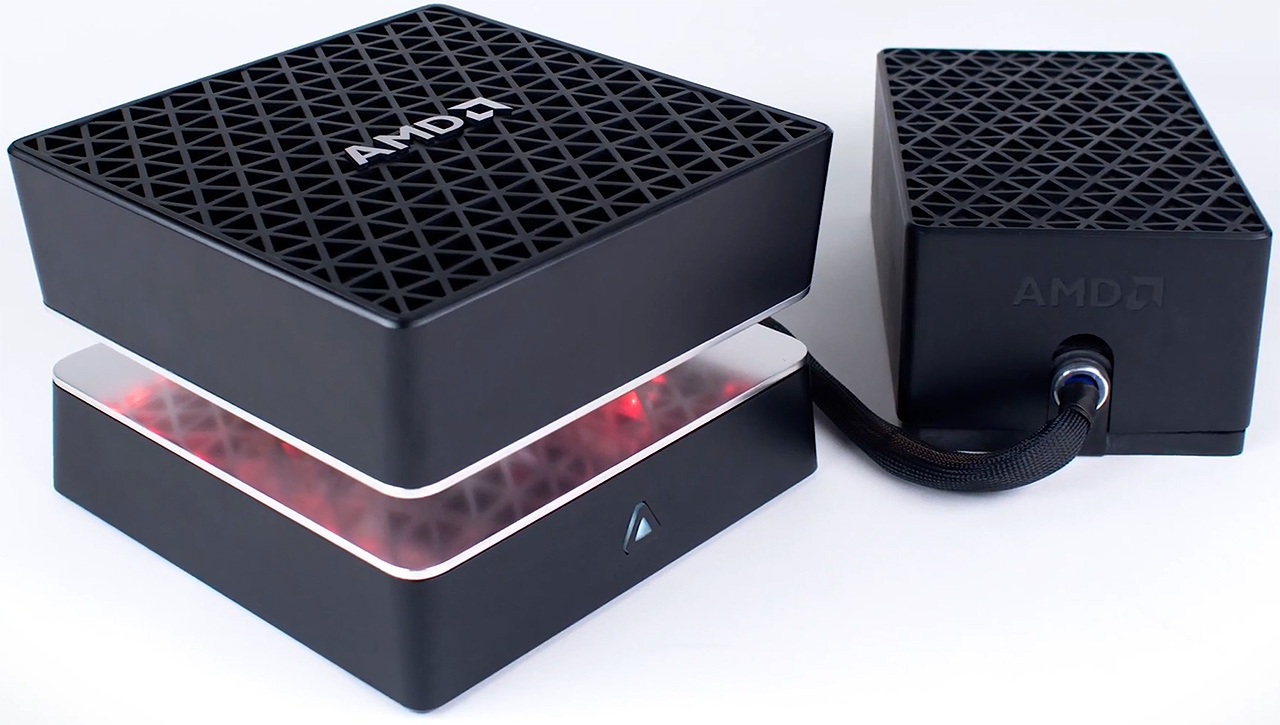 AMD's project Quantum concept is powered by a customized version of Asrock's Z97E-ITX/ac mainboard, Intel Corp.'s Core i7-4790K "Devil's Canyon" processor as well as dual-chip AMD's Radeon R9 Fury X2. The system sports innovative liquid cooling system as well as a dual-chamber design. The PC was specifically built to demonstrate ultimate performance in 4K ultra HD (3840*2160) resolution.
The project Quantum was designed by AMD Innovation Lab to demonstrate what can be done, which is exactly what the system did. It attracted attention to itself as well as to AMD's forthcoming flagship Radeon R9 Fury X2 graphics card operating in CrossFireX mode with 8GB of HBM memory in total.
Unfortunately, since project Quantum uses a lot of custom components, it is unlikely that it will be made commercially since making custom components in low volume is economically inefficient, whereas making them in high volume may not make sense since demand for such systems would likely be limited.
"I would think that if we have the right kind of conversations with some of these OEMs, then we might well turn it into a real product," said Mr. Huddy. "In that case, it will probably be a very small number. Maybe only one or at most a handful of PC manufacturers who would bring that to market, potentially. It's a custom piece, not a high volume piece, but it is a thing of beauty."
Discuss on our Facebook page, HERE.
KitGuru Says: There are a lot of advanced mini-ITX and micro-ATX PC chassis available today that allow to build high-performance PCs. Obviously, AMD's project Quantum looks remarkable, but would you pay extra money for such design?