Intel has found itself in a spot of bother according to reports, as Apple has supposedly dropped the chipmaker from its 2020 iDevice line-up. Intel has denied all claims that the company has since halted the production of its 5G modems as a result, stating that everything remains on track.
Sensitive internal communications between the two giants leaked earlier in the week, with Israeli website Calcalist claiming that Intel's 5G modem efforts, codenamed Sunny Peak, have been dented by the loss of its "main volume driver." The report continues to say that Intel has instead refocused its efforts to improving the chip in order to gain traction on Apple's 2022 line-up instead.
Intel has issued a blanket statement to the press, revealing that "Intel's 5G customer engagements and roadmap have not changed for 2018 through 2020" and that it "remains committed to 5G plans and projects." While this contradicts reports of the company halting production of its current 5G modems, the statement's noticeable omission of Apple could suggest that Intel has to find another home for Sunny Peak.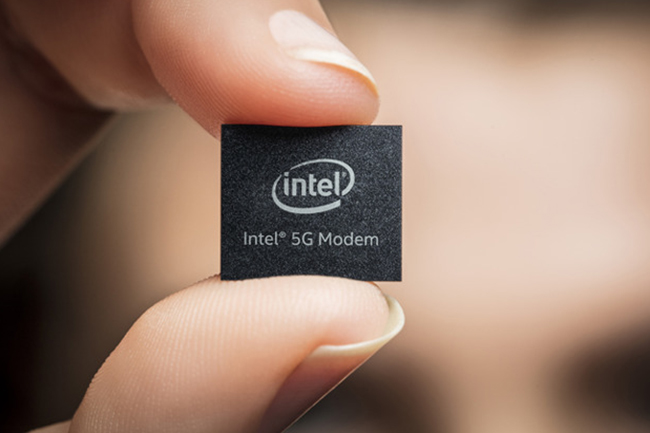 Although Apple is expected to continue its partnership with Intel for next-generation MacBook Pros set to arrive with Coffee Lake chips later this year, it's no secret that the company has been attempting to move away from the Blue Team. Reports surfaced in April that Apple intended to switch its Mac products to ARM processors by 2020, while Bloomberg stated last month that its 5G modems would be handled by MediaTek instead.
For the time being, Apple is expected to heavily rely on Intel for its modems until 2020, as it attempts to move away from Qualcomm amidst legal battles. Beyond the 2020 mark is currently anyone's guess, with it entirely possible that Apple will opt to begin developing modems in-house similar to how it currently handles its processors.
KitGuru Says: Apple's endgame is almost definitely to produce as many things as it can in-house, meaning that Intel needs to find a different approach in order to keep competitive in the modem game.