On the final day of Computex 2017 Luke Hill and Leo waldock put their heads together to discuss the highlights and low points of Computex 2017.
The biggest talking point of the week was Intel X299 and Core X-Series which introduces the Core i9 name using Skylake-X technology with up to 18 cores and 36 threads. Balanced against that we have the quad core Kaby Lake-X models which also uses the same X299 platform. How, exactly can motherboard manufacturers deliver hardware that will satisfy every point along that massive spectrum?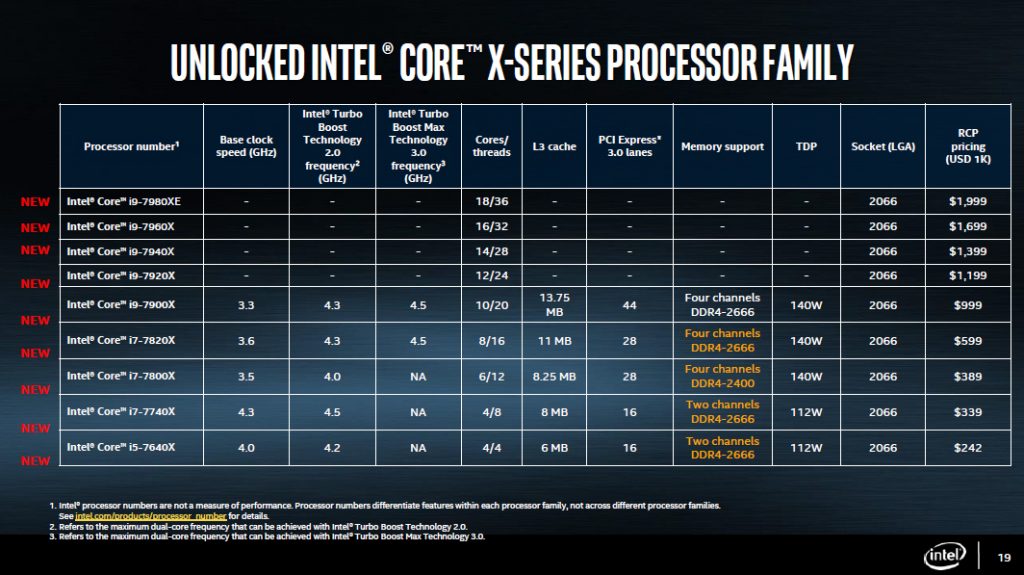 KitGuru says: In the video we discuss whether Intel is about to deliver a stroke of genius, although we reckon we smell the panic as Intel races to react to AMD Threadripper with its paltry 16 threads and 32 cores.