A monopoly that you can't get in trouble for, is just about the golden dream of every giant corporation out there. If you have no competition, you have free reign with release schedules, pricing and many other aspects of development. However, a monopoly is useless if the market isn't there for it, which is why Toyota has announced that it's freeing up 5,680 patents relating to fuel cell technology, in the hopes that other companies will help it build a customer base interested in hydrogen fuel-cell powered vehicles.
This is the same sort of thing that we saw  Elon Musk's Tesla do in mid-2014, when it gave away its own electric car patents, in order that company or individual around the world can make use of the technology in order to develop their own products. Toyota hopes that with many more entities releasing their own fuel-cell enabled vehicles, it will help make the cars of the future hydrogen powered.
"It's obvious that there can be a higher societal value in openly sharing our IP," said Bob Carter, a senior VP with Toyota's US office (via GeekWire). "By eliminating the traditional corporate boundaries, we can speed the metabolism of everyone's research and move into a future of mobility quicker, more effectively, and more economically. Indeed I believe today marks a turning point in automotive history."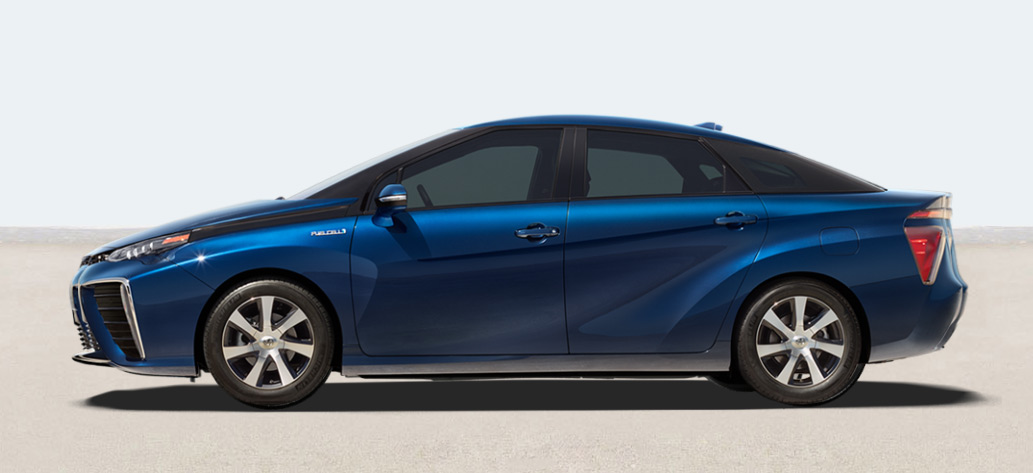 Toyota made this announcement at the CES expo in Last Vegas, where it also hired on theoretical physicist Michio Kaku to discuss its potential benefits. He said that while initially sceptical of the technology, he now saw it as a game changer. With fuel cells in our vehicles, that can be refuelled in a matter of minutes (compared to Tesla's electric cars that take hours) he suggests that we have a true sustainable energy solution. It's also very clean, outputting only water – though hydrogen generation is still a difficult process.
The technology – which can also be used, theoretically, to power a consumer's home as well – will be commercially available in the Toyota Mirai, set to launch later this year.
The only real downside to fuel cell technology is that the infrastructure is not there. Refuelling stations need to be set up internationally if it is to be even close to as versatile as current petrol and diesel vehicles. Hence the patent release. With more vehicles, comes more fuelling stations, as least in theory.
It's the age old chicken and egg scenario.
Discuss on our Facebook page, HERE.
KitGuru Says: Do you guys think fuel cell technology is the future? Or are we better off with electric cars and renewable energy at the power station level?