Multiplay iSeries events aren't the world's biggest exhibitions – they are still built around the LAN itself afterall – but they're getting bigger every year, which means its ever harder to decide what to showcase as part of our "what's on at Multiplay series." We've covered iSeries events before, which you can read about here, but if you're on the fence about whether to pop down for a day, or whether you should book a weekend pass for the next one, here's some of the most interesting stuff on show at this year's biggest UK based LAN party.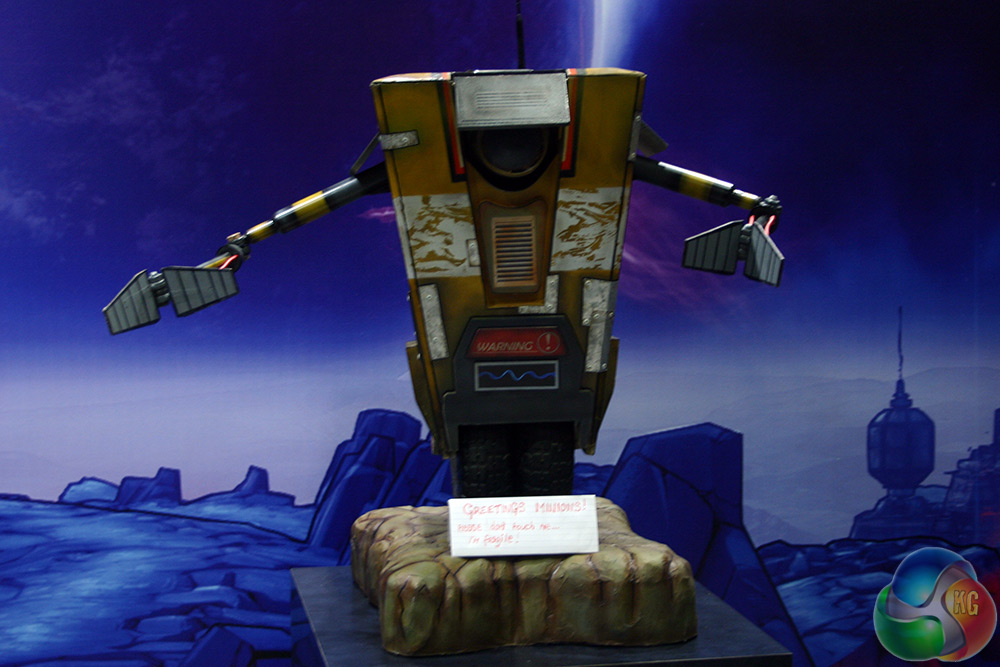 Obviously there's some big games on show, which is why this popular – but fragile – fella' was in prominent position near the 2K area.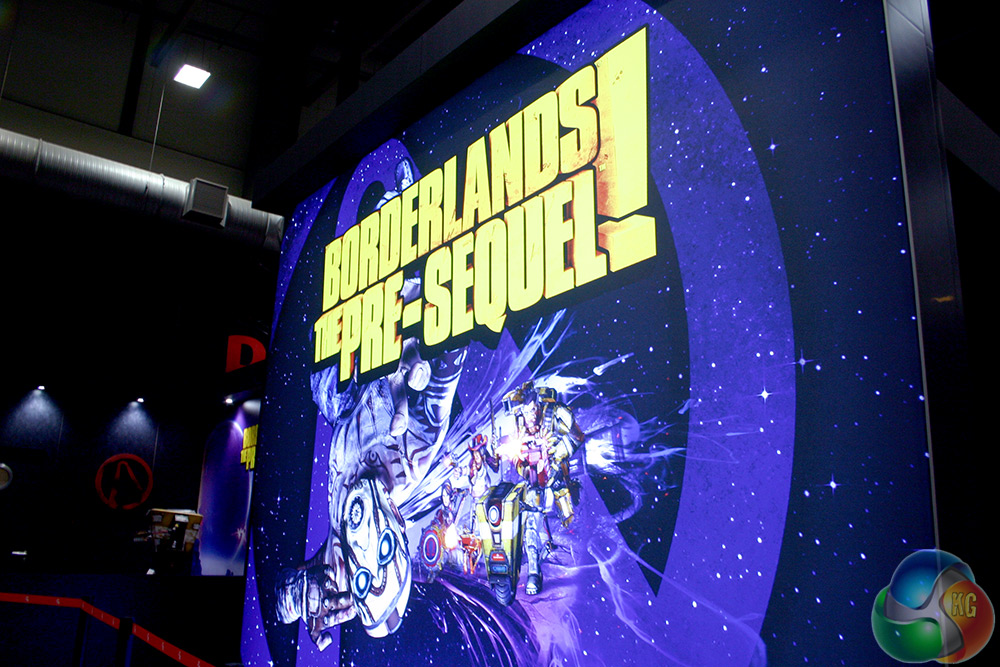 He was there to help draw in the punters for Borderlands The Pre-Sequel, which wasn't really necessary, as it was one of the most popular exhibits there. Those that braved the queues (which are destined to be far longer on the traditionally busier Saturday) were treated to a quick game of the upcoming FPS from Gearbox, which is due out mid October on all the usual platforms.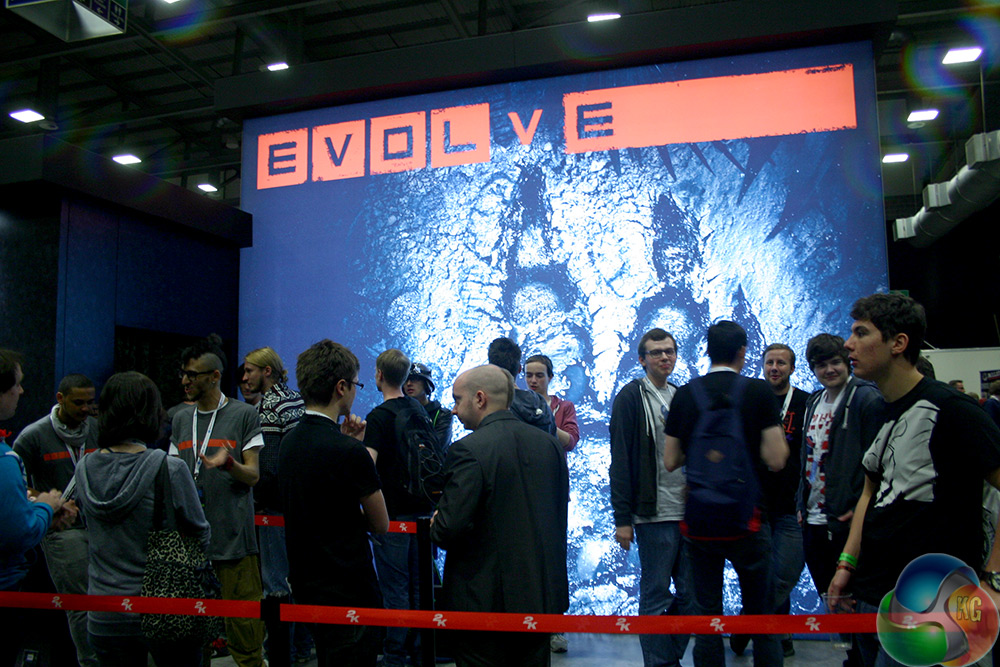 This is one game I did get a chance to play today and it's as awesome as it was when I first tried it

However that wasn't 2K's only big title on show at i52, it also had Evolve, which drew some giant crowds at times. Gamers were given the chance to play as any combination of the eight hunters unveiled so far, as well as either the Goliath of Kraken monsters. Queues varied from 10 minutes to over half an hour but are likely to be longer tomorrow. Pick your moment is my advice if you're attending. If it looks lengthy, wait a while and check back, you might find it's substantially smaller.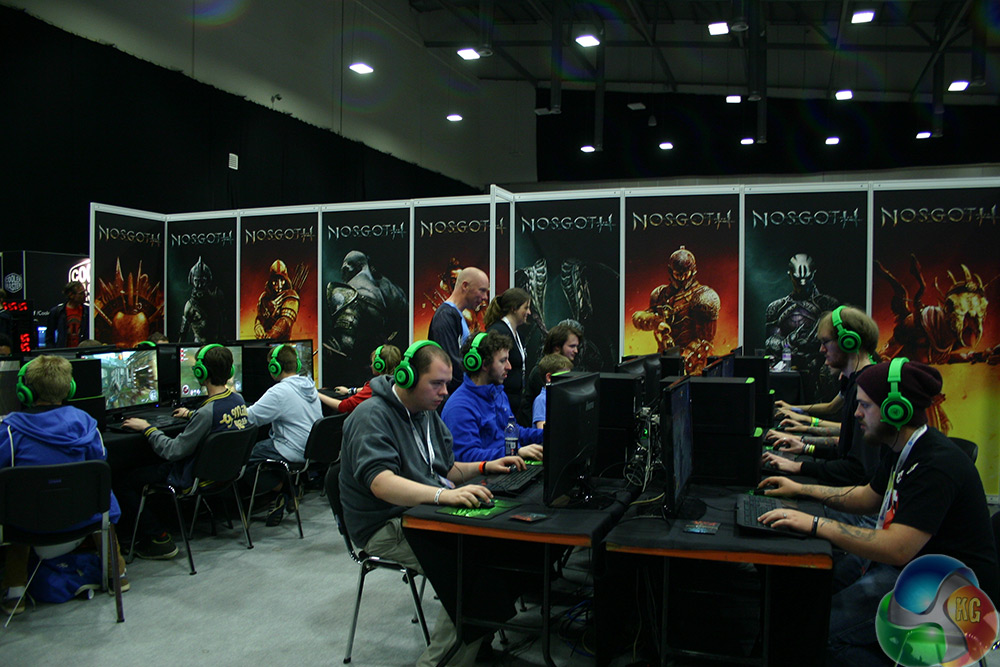 Nosgoth is back again, drawing in decent crowds. It didn't quite bring in the massses like 2K's booths, but with its 20 stations, it was able to cater to more.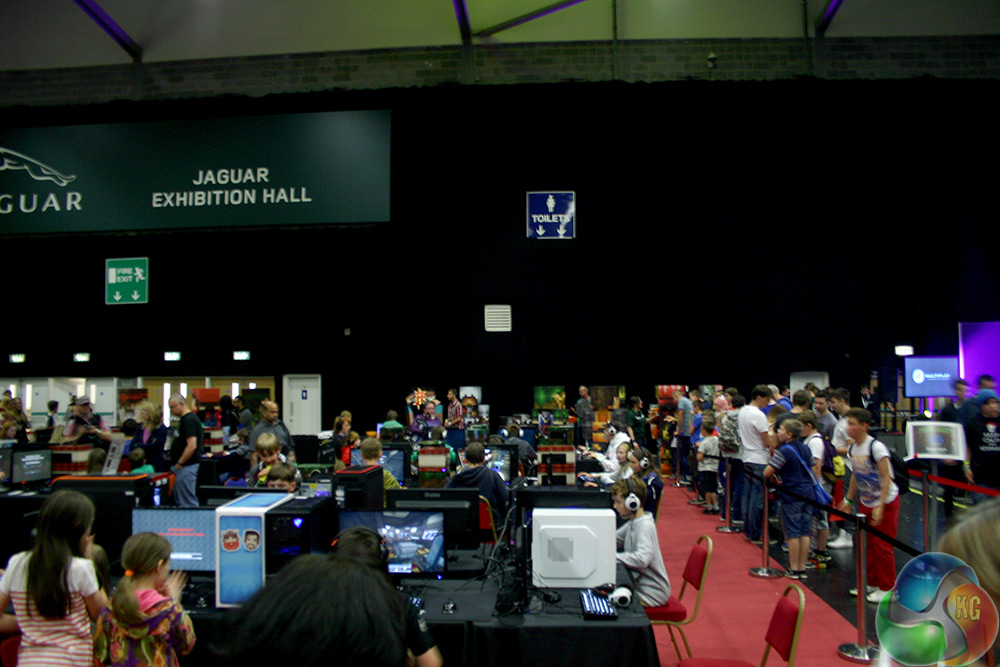 As usual Minecraft was a massive draw too, especially with the younger gamers in attendance. While these shots aren't exactly teeming, this was one of the busier areas of the show floor today. Expect it to be mobbed come tomorow.