The EU's General Data Protection Regulation (GDPR) comes into effect on May 25th, clamping down on how privacy and data is handled throughout the online world. Of course, this hits Facebook hard in the wake of the Cambridge Analytica scandal, however, Zuckerberg and his company are still trying to find a way not to implement it across its non-European users.
Specifically, the EU GDPR will only allow Facebook to gain user information once it has gotten strictly upfront opt-in consent from its users, contrary to its practices up until now. If there is a data breach of any kind, Facebook would also be required to disclose it in a prompt and precisely detailed manner.
Facebook users from the US and Canada are exempt from the changes, as these users are governed by the company's North American headquarters, however other countries such as Australia and those in Africa, the Middle East and Asia are all under the control of Facebook's base in Ireland.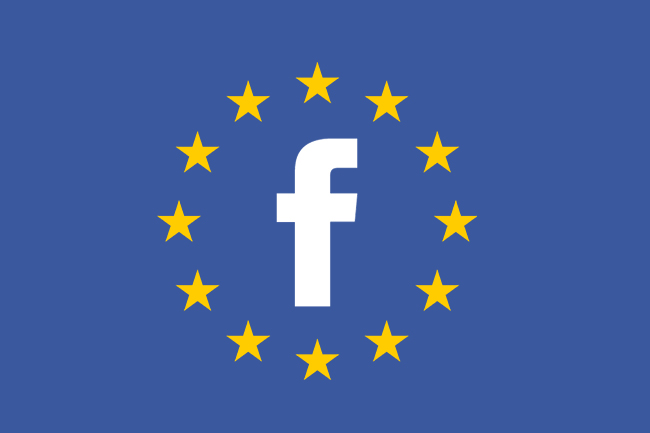 The platform is attempting to scale back its operations in Ireland as a result, according to Reuters, which would allow Facebook to continue business as usual with approximately 1.52 billion users that would otherwise be protected by the EU's GDPR.
Of course, the platform tried to brush the changes under the rug by stating that it "applies the same privacy protections everywhere, regardless of whether your agreement is with Facebook Inc or Facebook Ireland," but it wouldn't be trying to limit its liability under GDPR if the new regulation didn't pose a threat to Facebook's profit margin.
Attempting to subvert perception on its motives, Facebook claims that the changes are a result of "EU law requiring specific language," such as "specific legal terminology about the legal basis for processing data which does not exist in US law." It is just a complete coincidence that the changes would be preventing 70 percent of its user base from being protected by GDPR as a result.
KitGuru Says: Shady moves in a company as large and dominant as Facebook are to be expected nowadays, and Zuckerberg has noted that he thinks the introduction of GDPR is a bit much. Do you think that GDPR is a bit too harsh on the platform or is it something long overdue?